I'm working on a blogpost about using the clicker and timing and how it can all go wrong (and right!) It takes hours of thought and word crafting to get a piece like that perfected before I'm ready to put it out there. So, while I'm working on that, here's a post that requires almost no effort at all.
BABY GOATS.
There. I've made you smile already.
One of my horse training students also has Nigerian Dwarf Dairy Goats. One kidded in the wee hours this morning. Triplets.
Mama Clara and the two doelings and one buckling are all doing fine.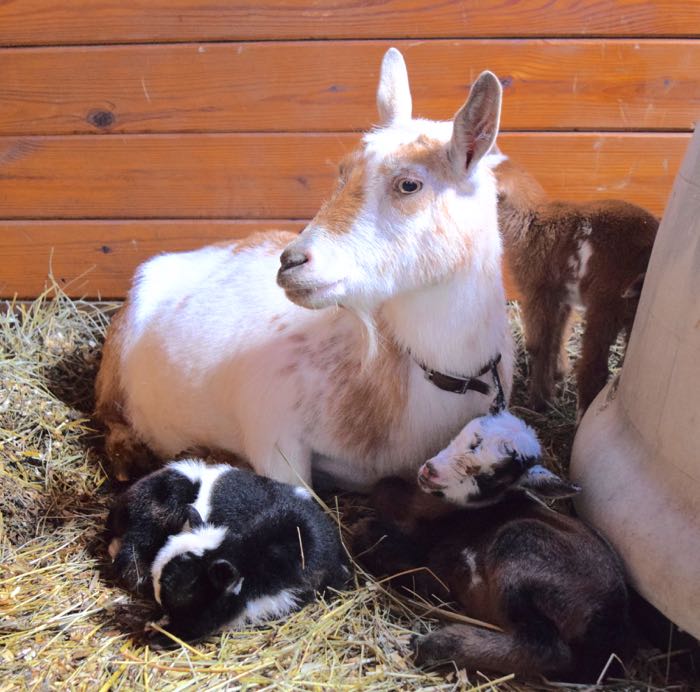 They're not much more than three pounds apiece.
Look at the markings on this one. When curled up just so there's a heart on her side.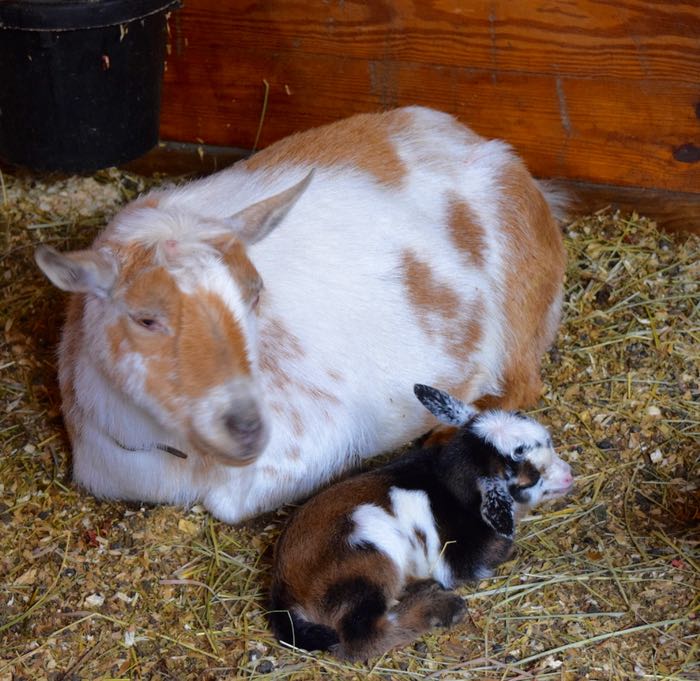 This one will be staying on this farm forever. I think she already knows it.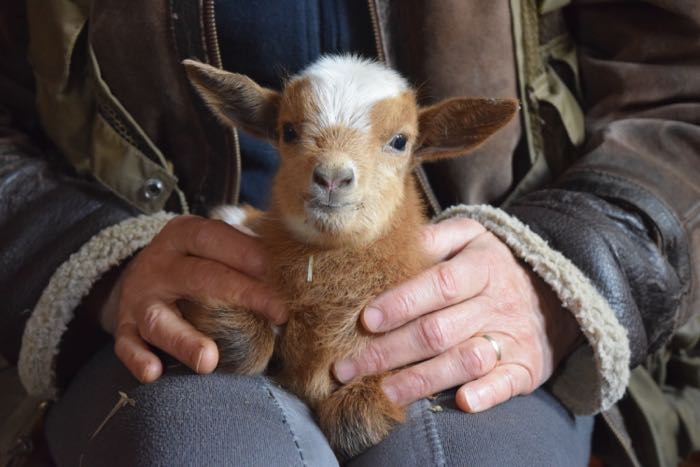 The buckling will need a new home. I think that his markings are perfection. Look at how the black patches become brown further back. And that big black splotch on his nose! He looks like a jigsaw puzzle. Oh so adorable.
I go to this farm twice weekly to work with the owner and her horse. By the time I'm there on Thursday, the other doe will have given birth. A surfeit of cuteness.
I don't need or want another goat, but it will take all of my willpower over the next few months to come home with an empty truck.