I can't give my horse the physical space that he's designed for. I don't have a hundred acres of grassland for him to roam across and graze at will. I don't have a band of horses for him to bond and travel with. But I do understand what he emotionally and physically requires to stay sane and healthy, and so within the limits of keeping him in populous, rocky New England, I try to give him what he needs to thrive.
Tonk is turned out all day in a paddock large enough for play.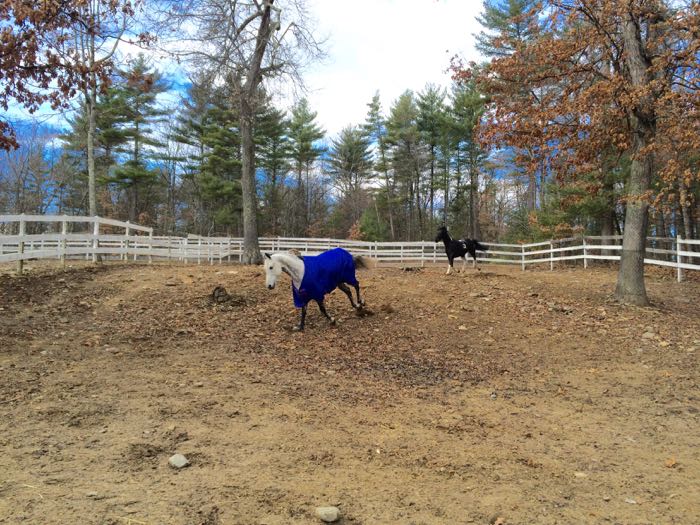 He always has hay to nibble on. He has another horse to keep him company.
He has a water trough.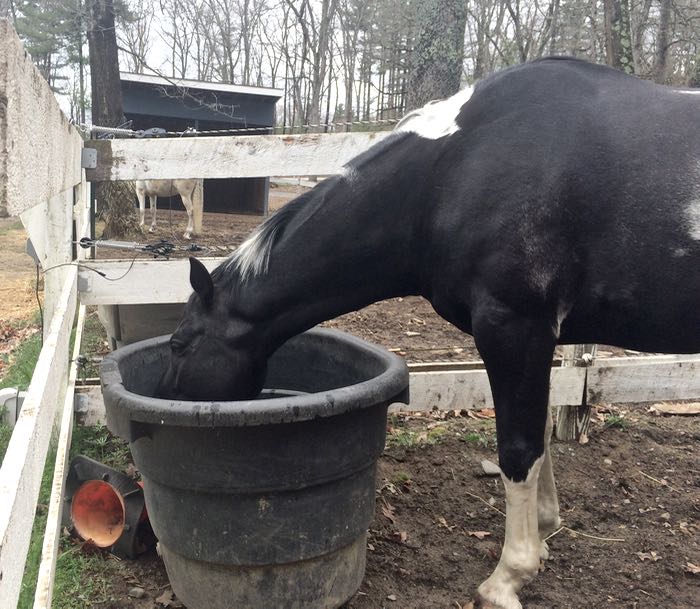 Fresh, clean water offered at all times is essential for physical health. You can do that with a bucket. But a trough helps with your horse's mental state. Studies of free-roaming feral equines show that drinking together is an affiliative behavior. That's science-speak for what you do that creates bonding between friends. Horses prefer to drink in company. That's likely due to them being prey animals and there being safety in numbers. But beyond that, horses prefer to drink with their best friends.
Horses in group paddocks that have only a bucket to drink from show behavior that some people label as aggressive or dominant, but is actually resource guarding. Instead of drinking  being an enjoyable and relaxed activity that friends do together, it becomes something to fight over. I saw this when Tonk lived at another barn. He shared a paddock with a Percheron mare. She claimed the waterer as her own. When he wanted to drink there was ear pinning and threatening displays with teeth and hooves. He's waiting for her to go elsewhere before approaching the bucket.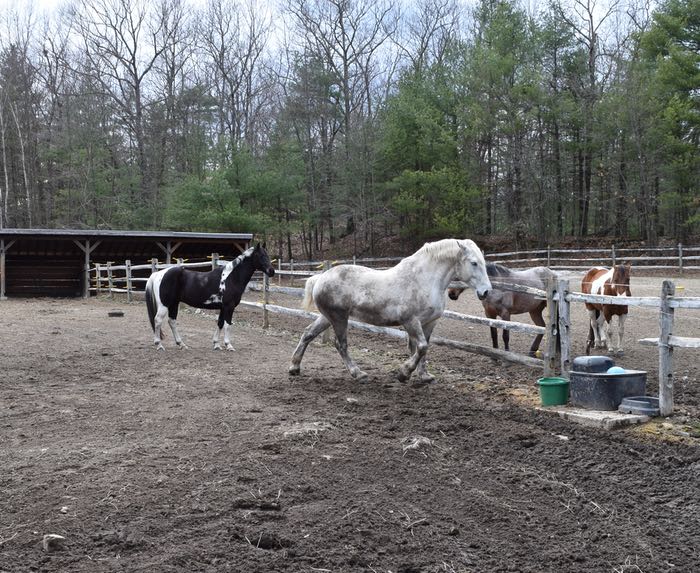 Conversely, a large tub of plentiful, clean water is something to share. Tonk seems to like it when I stand near him when he drinks. After all, I am his best friend. There is relaxed dribbling.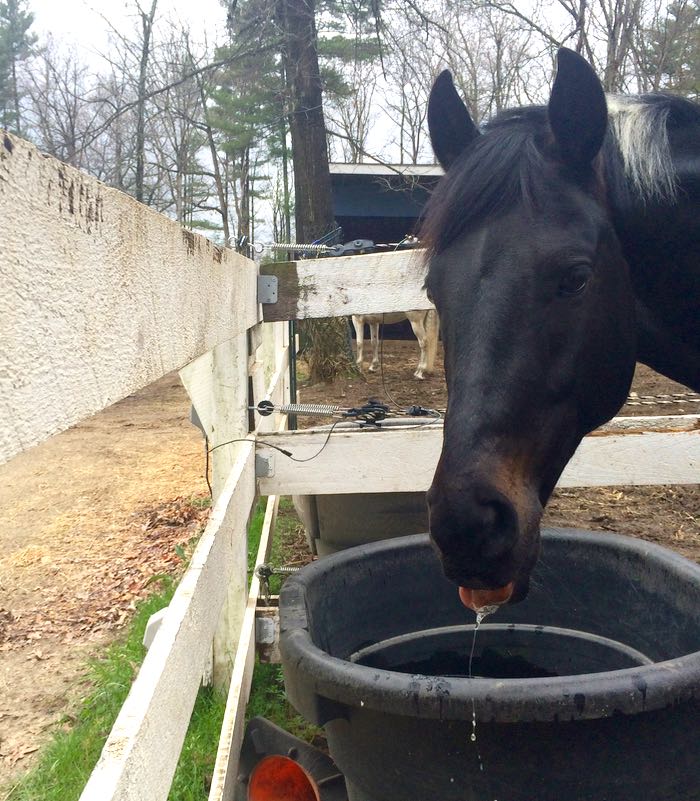 He takes his time. I might be reading into this, but it does seem as if Tonk is showing off a bit.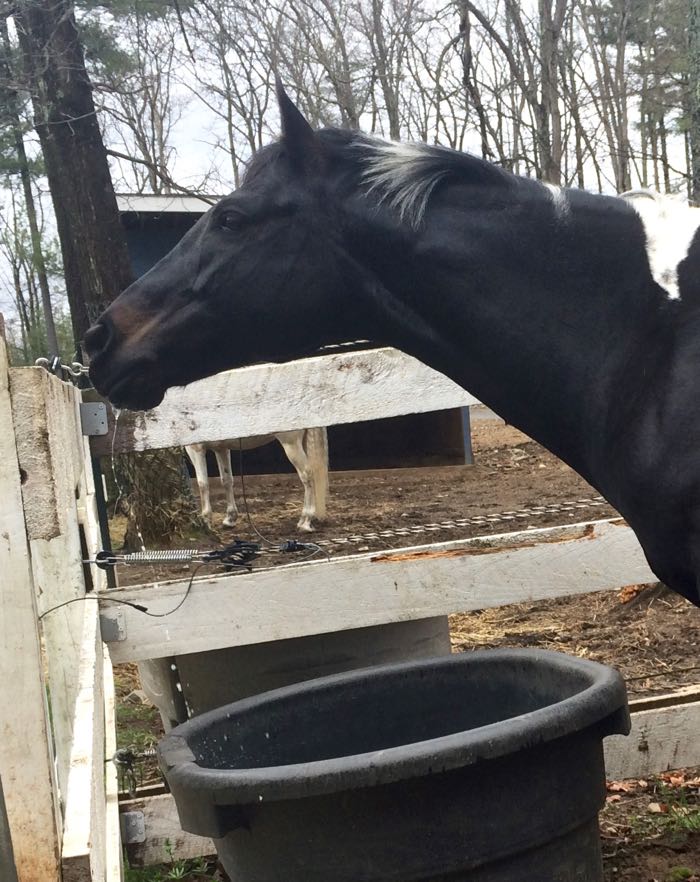 He invites me to join him.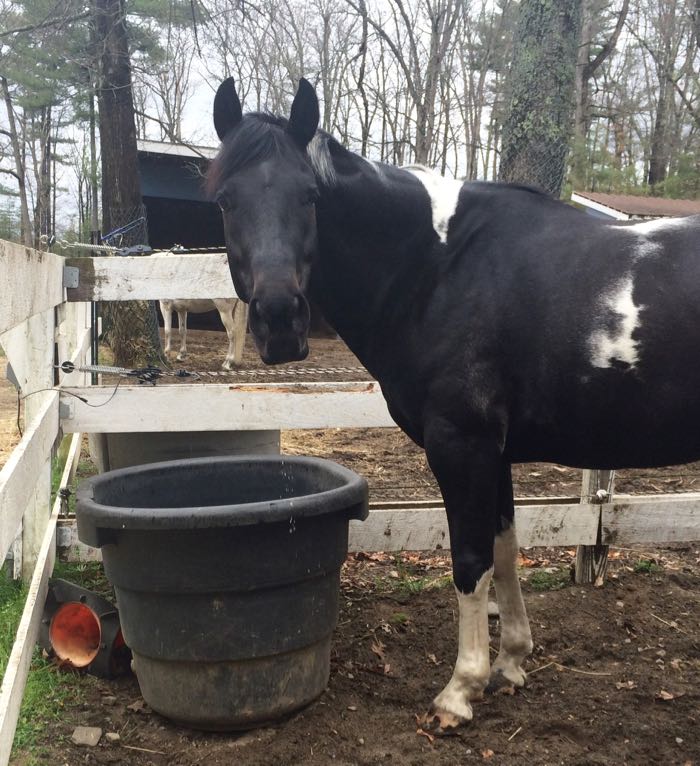 I don't. I stand several feet away. Especially on this cold and dreary day I don't want water dripped all over me. Tonk's idea of being a polite friend is different than mine. Last photo before I put the phone out of his wet muzzle's reach!