The horses are shedding. They are itchy. They roll. Did I mention that it is mud season?
Here Sister is showing off what mud season looks like at a New England stable.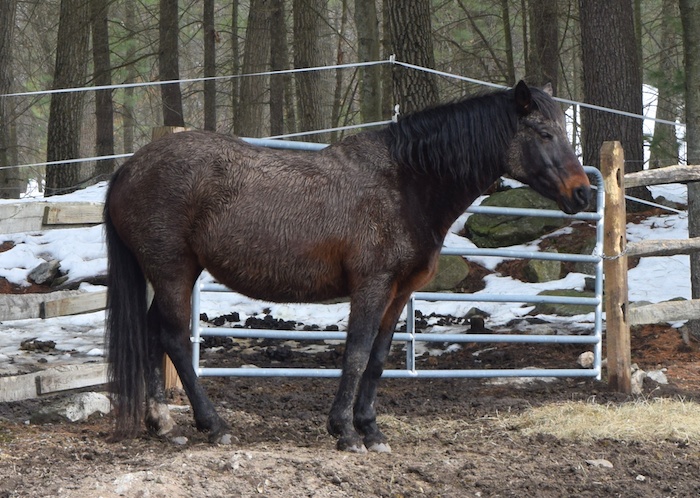 X (the ex-steeplechase horse) has managed to get his entire right side, and all the way up to – and into his ears – muddy!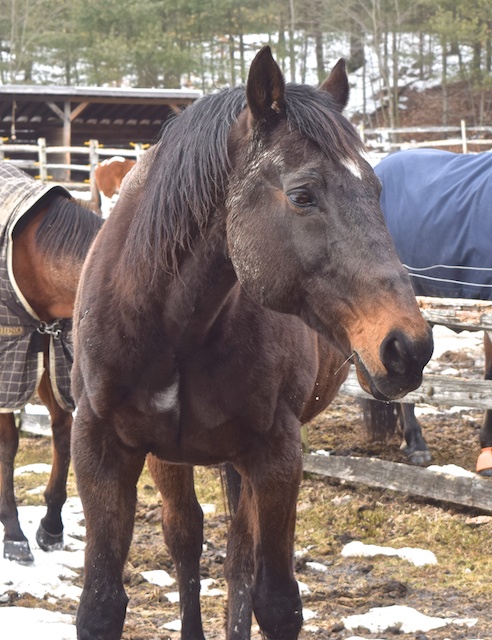 Mica has gotten his belly and quarters muddy, but has kept his long forelock golden. Still. Really. What a mess.
Libby proves that just because a horse has on a sheet, that there's no protection against mud season.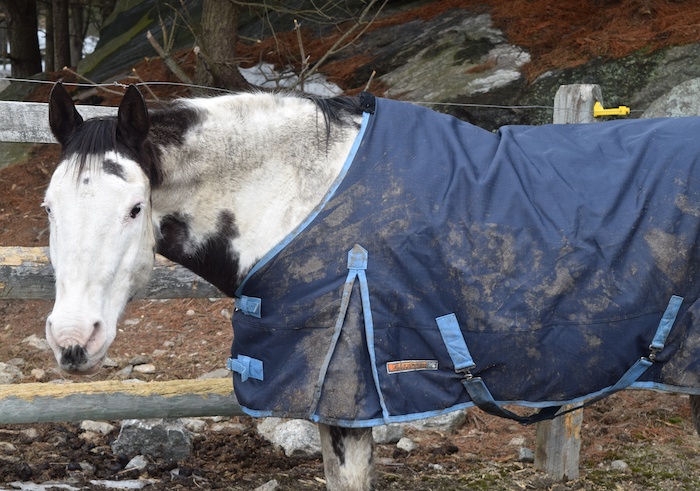 Tonka, however, is the exception to the rule. He does not like rolling in mud. He does roll, but only in pristine snow. This is what he looked like today when I led him out of his squishy, squelchy, muddy paddock. This photo was taken before I groomed him.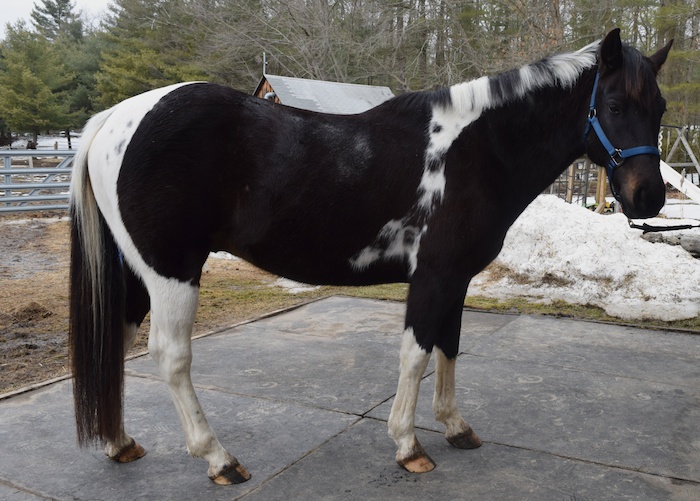 Even his white markings are white. Amazing. Unheard of.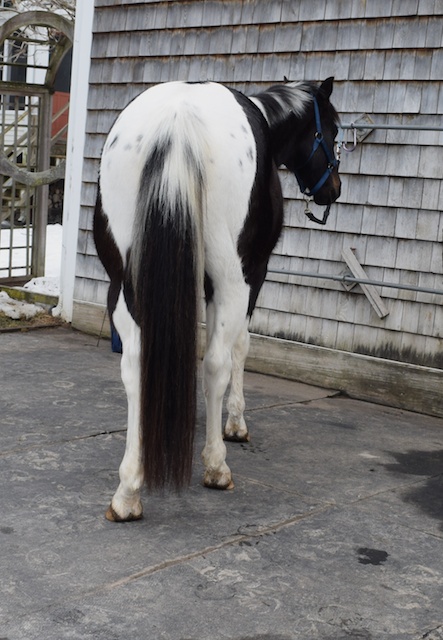 Thank you, Tonka.