I am a reward-based trainer, and although horses respond to scratches, movement, access to things they want (etc., the list is long), most horses love, love, love cookies. Tonk's favorite flavors are mint and apple (yes, horses are particular) and so I came up with this recipe.
I warn you that these smell so good when baking that your family will be disappointed that they are for the horses!
Healthy Horse Treats
(recipe © Terry Golson at CooperativeHorse.com)
| | |
| --- | --- |
| 2 | carrots |
| 2 | apples |
| 1 tablespoon | canola oil |
| 2/3 cup | molasses |
| 2 cups | rolled oats |
| 3 cups | whole wheat flour |
| 2 tablespoons | dried peppermint |
1. Preheat the oven to 350º F. Line two cookie sheets with

Auto Amazon Links: No products found.

or nonstick liners.
2. Shred the carrots and apples. Please use flavorful apples, like Macouns or Macintoshes. Do not use drab delicious.
3. Put the shredded apples and carrots into a bowl, preferably of a KitchenAid KSM150PSER Artisan Tilt-Head Stand Mixer with Pouring Shield, 5-Quart, Empire Red. (You could do this by hand, but the mixer will create a better texture and is easier. Most handheld mixers aren't powerful enough for this dough.) Add the remaining ingredients. Cooking tip: measure the oil in the measuring cup and swirl around before pouring out. Next, measure the molasses in the same cup. The molasses will then slip right out into the mixing bowl.
4. Using the paddle attachment, beat the mixture until all is shiny.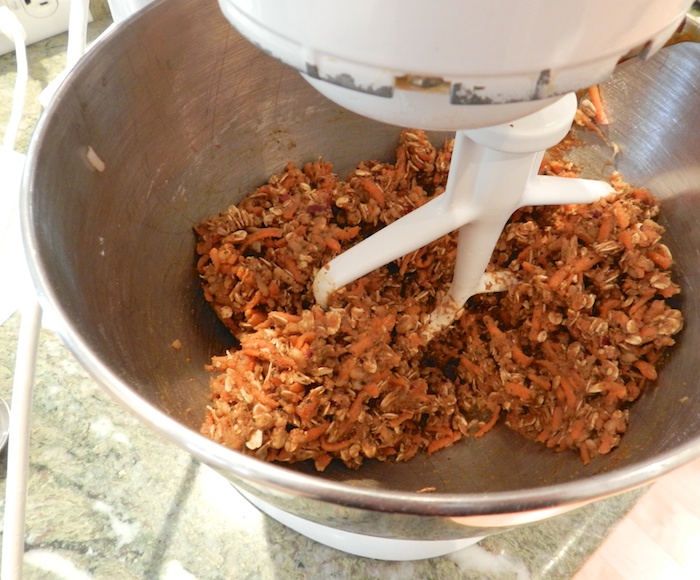 5. Scoop out small balls (you can make them half the size shown here by using a melon baller.)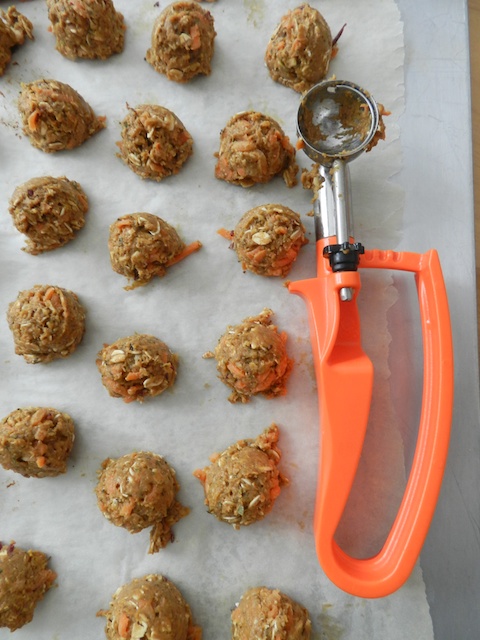 6. Bake for 1 hour, or until dry all the way through. If the tops turn dark brown before the centers are done, cover lightly with a sheet of tinfoil. Cool on a wire rack. If the cookies are baked until soft like regular people-cookies, the horses will love them, but they will only stay fresh for 3 days. Baking so that they are dry through their cores give them a longer shelf life.
makes 2 1/4 pounds
After fussing with this recipe, I took the treats to the barn to see what the horses thought.
Mica, Dune and Cisco loved them, but they'll eat anything.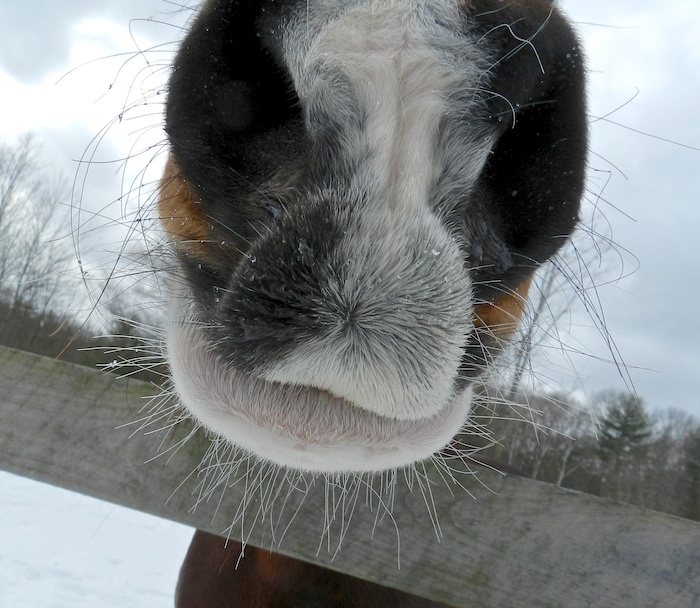 Tango, though, is a fussy thoroughbred. He spit out the first one offered. But then he thought about it and decided that he really, really liked them.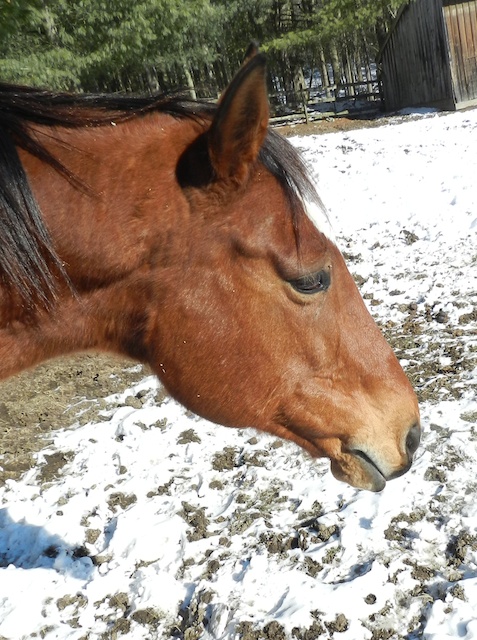 Tonka said that the cookies were a nice change from carrots. Here he is coming when called.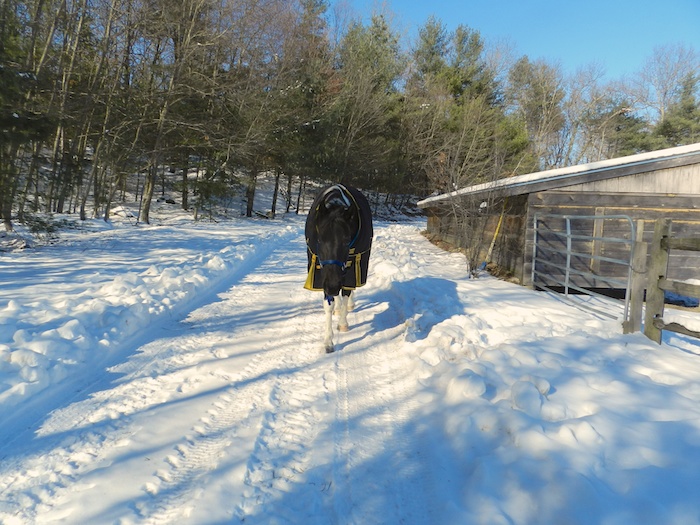 The goats also like treats. You might be surprised to hear that they are fussier than Tango! Pip turns his nose up in disdain at wilted parsley, and Caper has refused animal crackers (that his brother would have gorged on if I'd let him.) The ultimate test of this recipe was whether or not both of the goats liked them.
Like my horse, the goats are asked to behave before being fed. Sometimes I have them stand on their stumps, sometimes they are asked to back up. When I came into the barn with these new cookies, they could smell them. Their little tails wagged. They enthusiastically backed up, and then they smacked, crunched and swallowed. Success!