It's almost summer in Maine. Which doesn't mean that we go right into sandal-clad beach days. Sure, there will be a day or two of that, but we haven't put away our cold weather gear. A week ago the sun was shining, the temps reached mid- 70s F (22 C) and Tonka and I went out on the trails. Last year's drought has persisted, so the footing was hard, but the weather was glorious.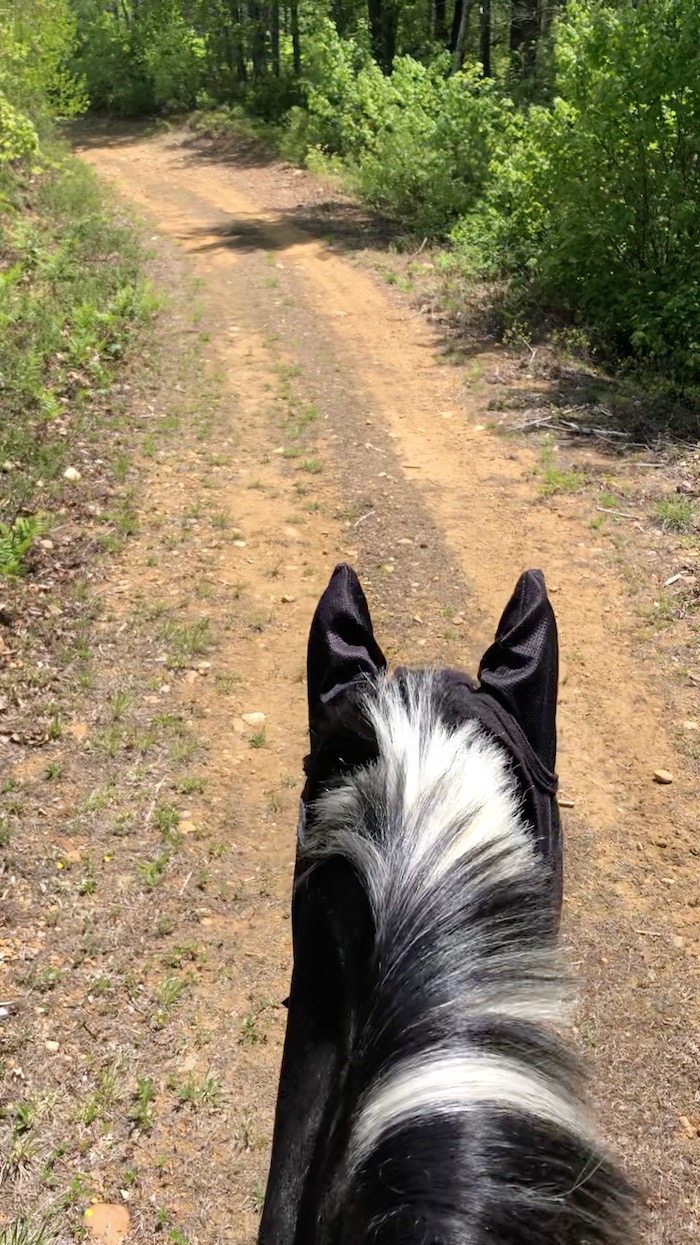 We had a nice trot on a grassy verge, which provided for softer footing and no dust to kick up. Look at Tonka's happy swinging tail. (Except for that one flick where I felt him hollowing his back and not using his topline, which I told him wasn't acceptable. The tail swish was his reaction, and then he used his correct muscles.)
It was warm enough that a few early-bird painted turtles came out of the marsh and onto our field to lay eggs.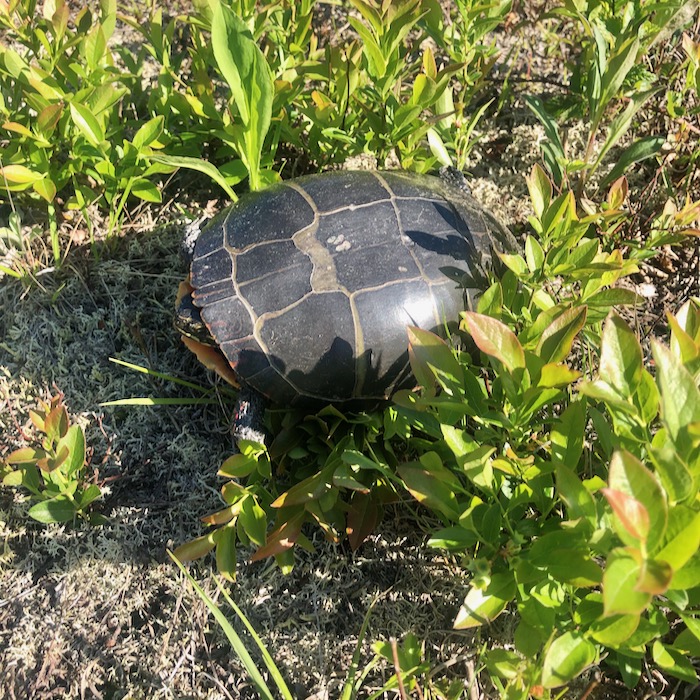 Then temps dropped 30 degrees and much needed rain swept in. It's been dark and cold and truly rather miserable. I scratched from a show this weekend. We're back to wearing down jackets.
On the upside, the grass is greening up. There might even be a decent hay crop. And the ground in our field is softening, which the turtles appreciate when they dig their nests on our hill.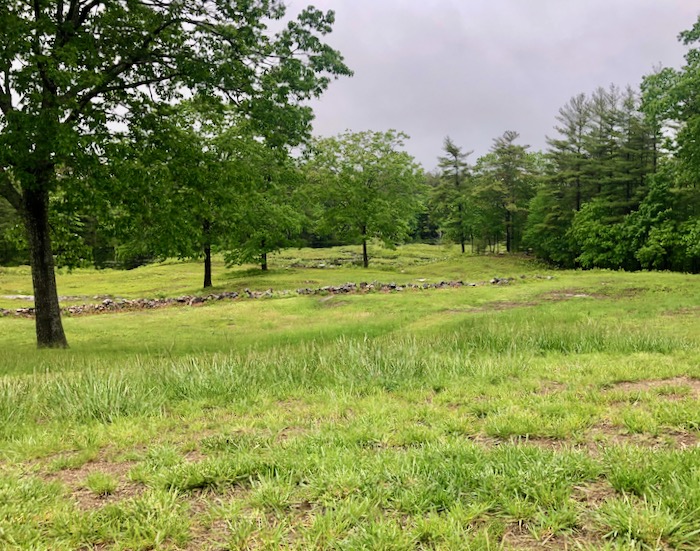 In a couple of days the sun will come out, and it will be hot enough for cold-blooded turtles to trundle through the blueberries and grasses to find a place to lay their eggs. For the last two years a massive snapping turtle has dug her nest right next to the corner of our deck. I hope that she returns.
Do you have a  seasonal visitor that you're looking forward to seeing? Tell me in the comments!