Yesterday we had a fresh snowfall of about 5 inches. This is Maine, so it's not a big deal. Our power is on, our water still flows, and the plows have cleared the roads. However, conditions were such that the horses couldn't be turned out safely. One reason I like boarding where I do is that Tonka has an attached runout. Even when the paddocks are too muddy or icy, he can walk out of his stall to get fresh air and move a little. Unless there are icicles hanging right over the door. You don't want that crashing down onto your horse!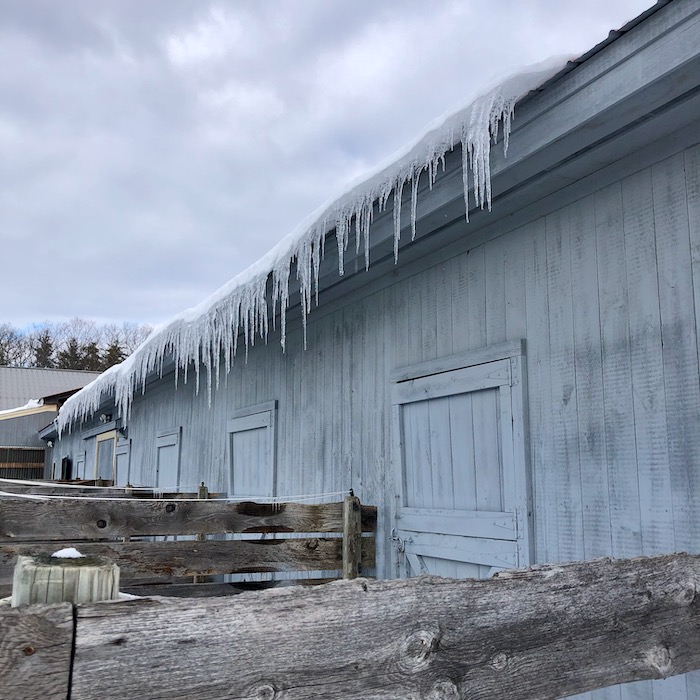 This afternoon the weather was beautiful (still below freezing, but sunny and not windy.) When I arrived at the barn I thought that Tonka would like to have a romp in the outside ring. After all, he'd been stuck in his stall for 24 hours already.
I led him out, unclipped the lead and said "Shoo! Go Play!"
Tonka emphatically said "no." Underneath that fluffy powdery snow was crust and ice. "I'd rather just stand, thank you," he said. I do appreciate that my horse is careful when he doesn't think that the ground is safe.
Another reason to like where I board Tonka is that when the footing outside is horrible, there's always the indoor arena. However. Notice the indoor arena's roof. That snow was sliding off. Tonka has a rather high tolerance for the noise, but today it was coming down in very loud thwumps. I decided not to ride.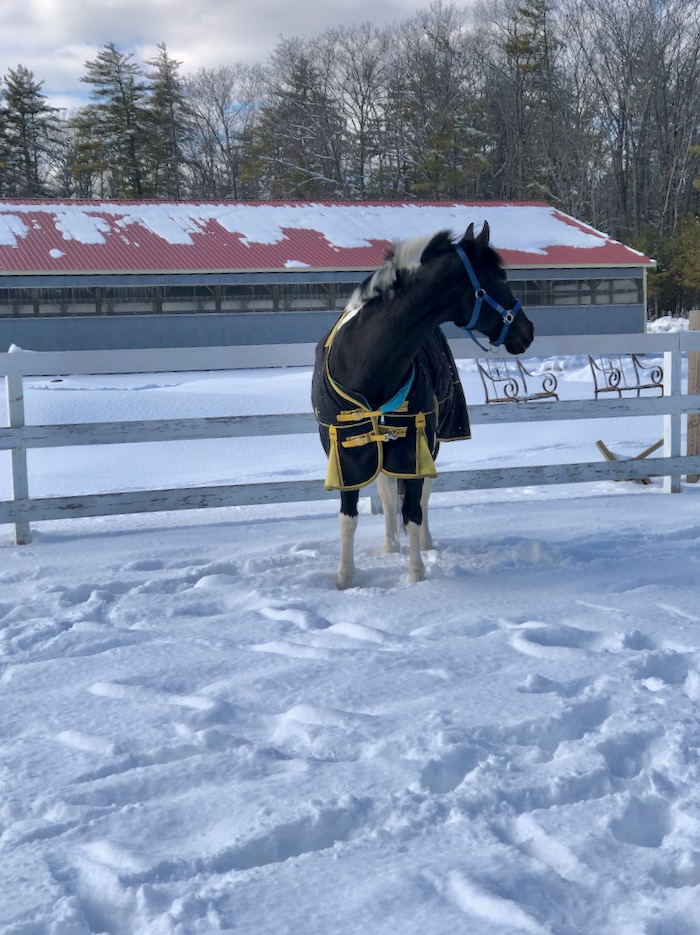 I didn't want to put Tonka back in his stall. Movement is so important for a horse's well-being, so I hand-walked Tonka for awhile and then lunged him. He was more than willing to stretch his muscles indoors on secure footing. Of course, the entire time that we were in the arena, the snow stayed on the roof and all was quiet!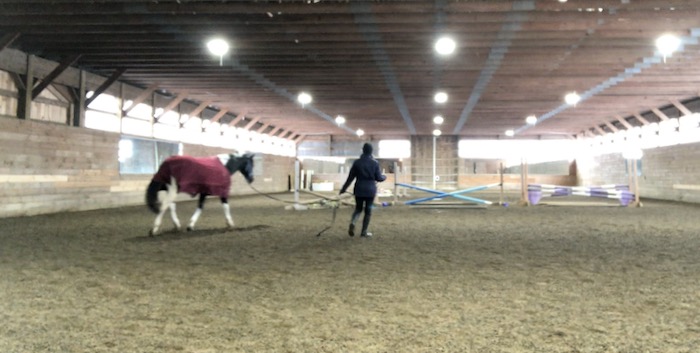 Next up was a relaxed grooming session. There might be snow on the ground and icicles hanging from the eaves, but it's shedding season, because that's tied in to the amount of daylight – which we are getting more of – not the weather. Can you imagine having all of that itchy, loose  hair under a blanket? Tonka was very happy to be curried.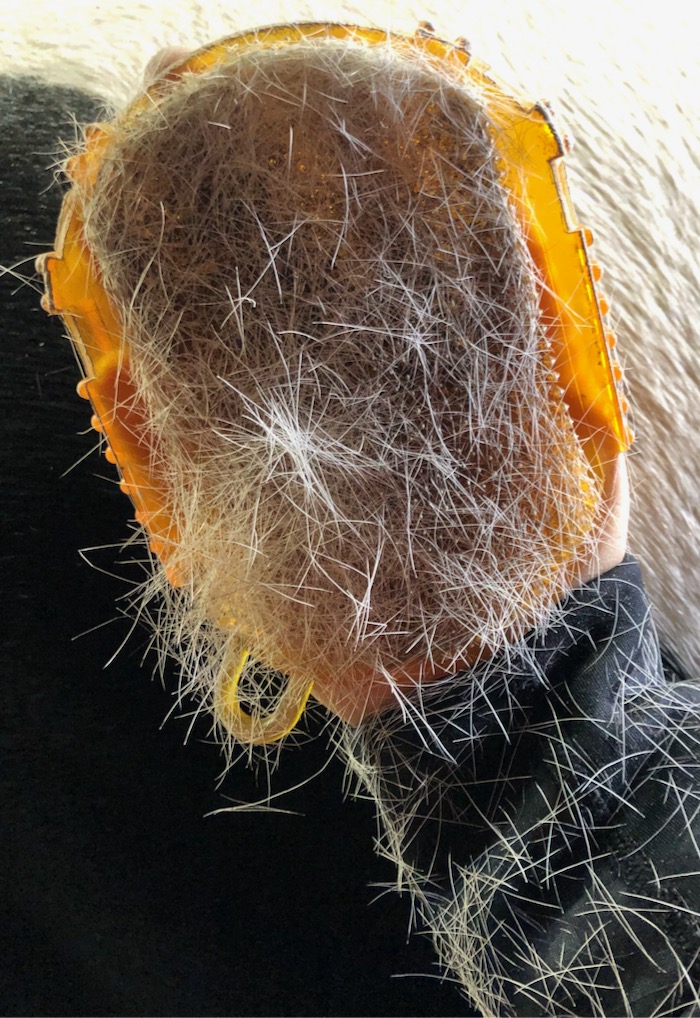 I have a lint roller in my truck, but it could barely make a dent on the hair stuck to me. My jacket went right into the wash when I got home!
How's the weather where you are? Have you had snow days? Tell me in the comments!