Today we have the trifecta of things that cause stress: a pandemic, politics and Christmas catalogs in the mailbox. Fortunately, I have something to counterbalance the stressors. A beaver marsh.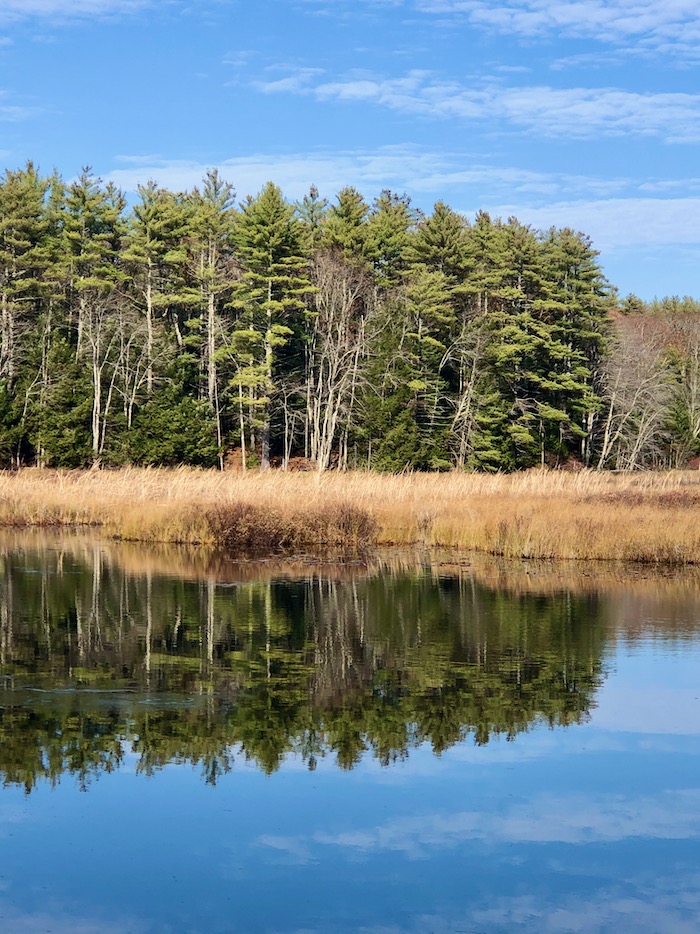 Today there was ice on the shaded north side. This won't last long. Temperatures will be rising all week.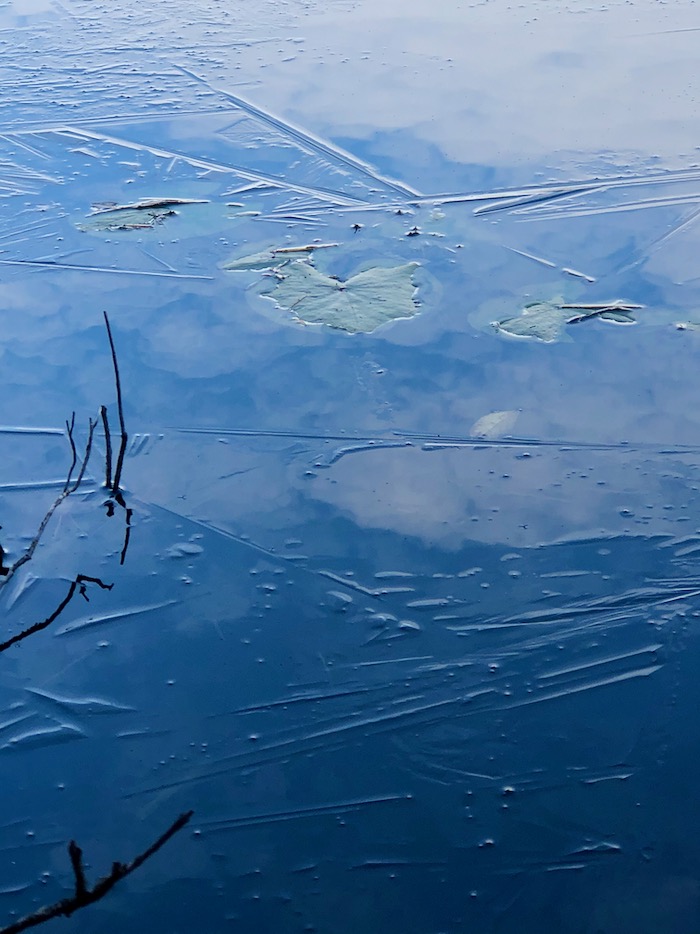 In the woods that surrounds the marsh, most of the leaves have come down and light streams in.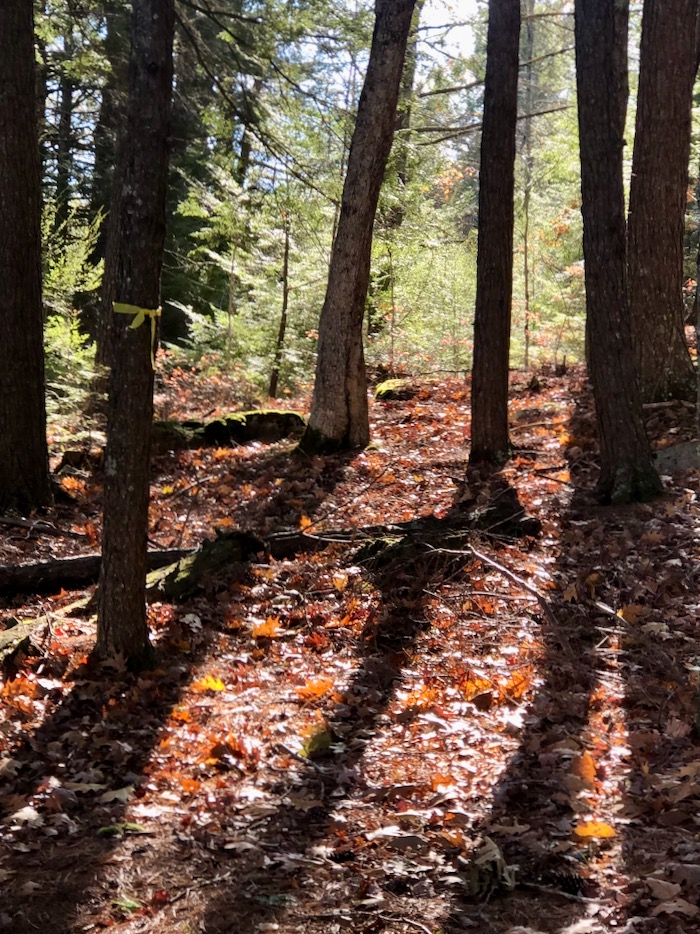 I often post one-minute stress reducing videos on my Instagram feed. I thought that because of that aforementioned trifecta, that I'd put up three here on my blog.
Here's the marsh.
Come walk with me in the woods.
After a summer's drought, the stream is running again.
There, do you feel better? I do!