We've been fortunate in this rural state of Maine. We're slowly and prudently getting out of our social isolation. My boarding barn is opening back up on Saturday. I asked if I could come earlier and move my gear into my truck. That way, I won't have to spend much time in the tack room, which is the only area where I might be caught in a tight space with others. Today, when the barn was empty of workers and trainers, I was allowed to stop in.
Hello, Tonka!
He was staring out his door at a rainy, dreary, soggy landscape.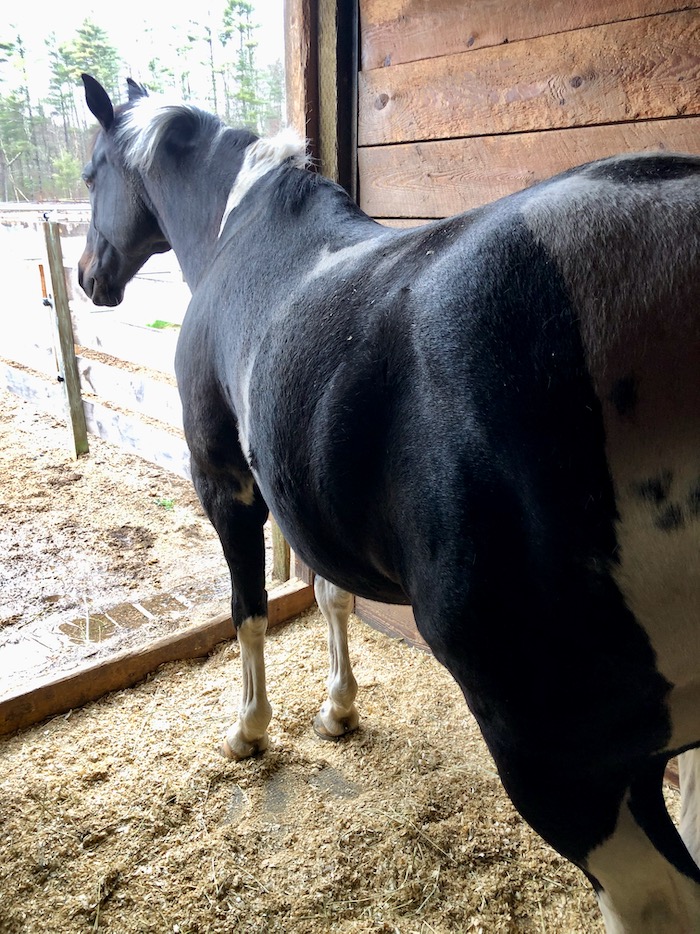 Tonka didn't bother turning around and coming over to me. (Note, though, that ear and eye focused on me.) No matter, I went to him. He seemed pleased enough to have me in his space.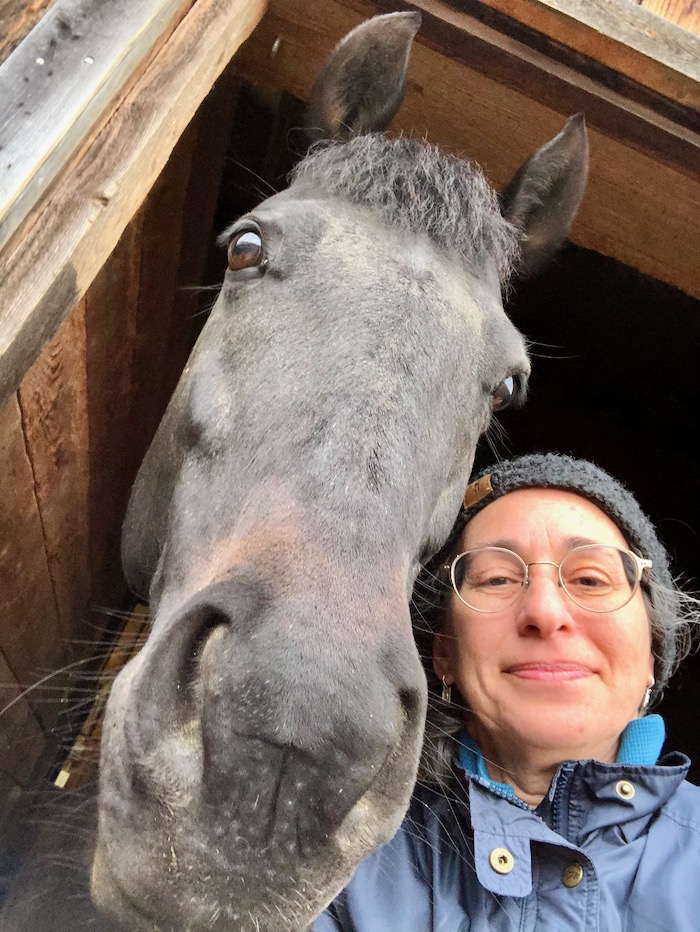 He's rather dirty.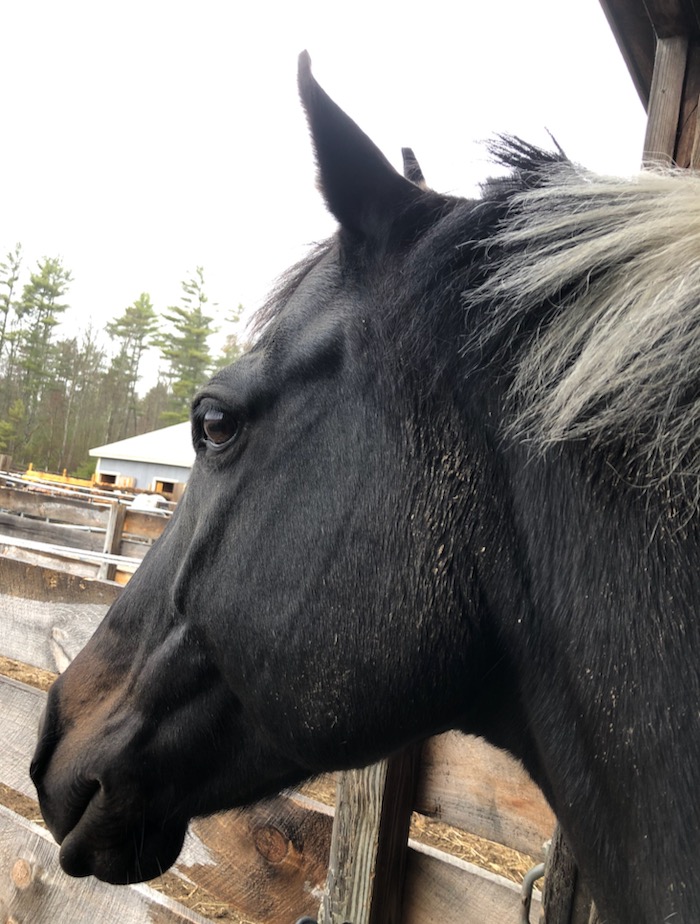 But that doesn't obscure his kind and intelligent eye.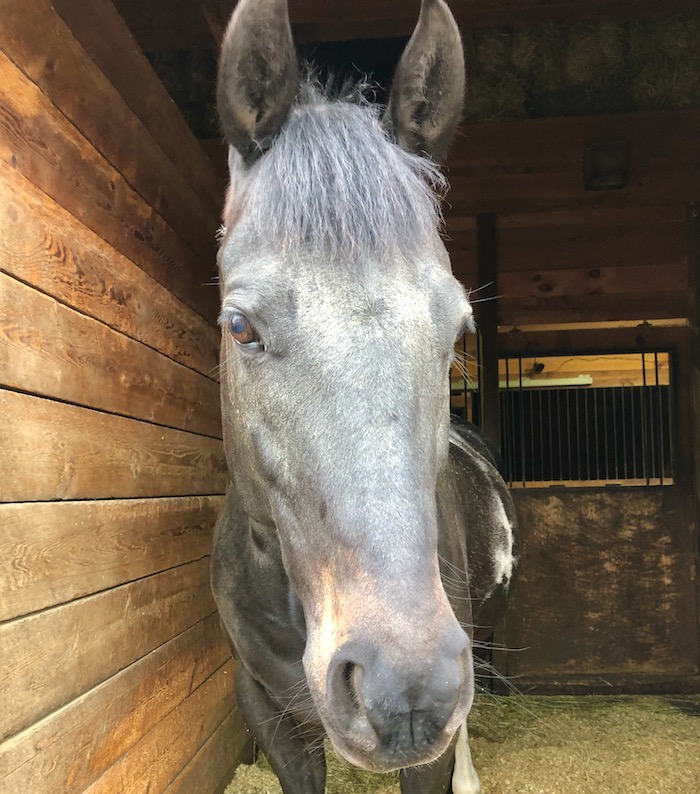 He quite enjoyed it when I scratched the base of his mane. This will need tidying up!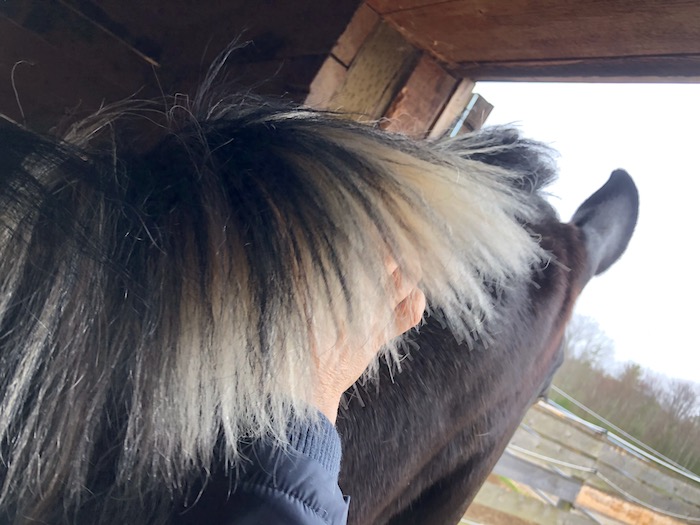 I had hoped he'd be fully shed out by now.
Nope.
As soon as the weather warms, a bath is in order.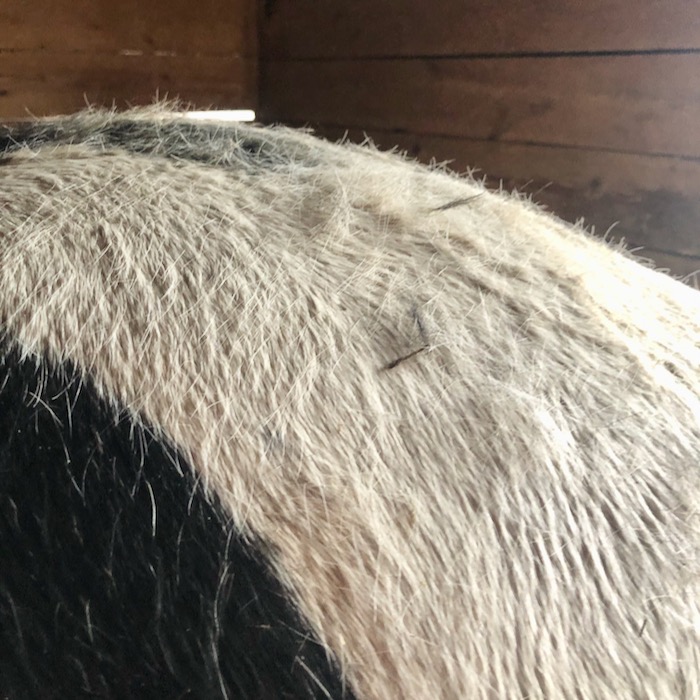 There's also something of a hay belly to deal with, which is okay too. He'd been kept happy with lots of forage to chew.
I can't wait to have that horsey smell (and horse hair!) clinging to me. I've missed it. I'll be in the saddle on Saturday!