For ten years I wrote a blog about chickens. There was also a webcam on the Ladies, a rabbit, and the goats. I used to say that it was a "small window of sanity." Tens of thousands of people got comfort from my view of my backyard.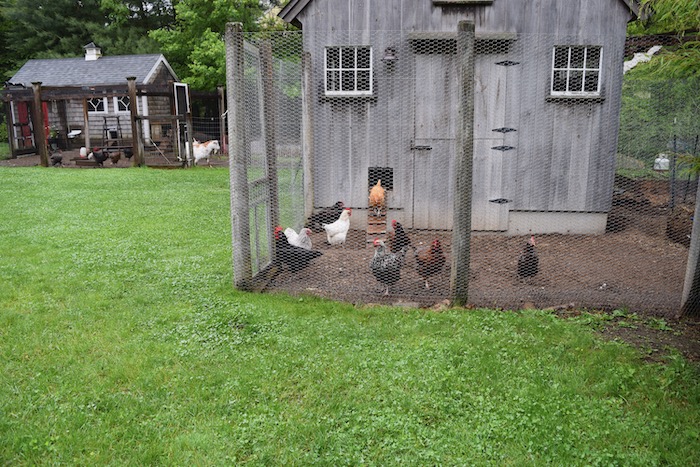 Although the HenCam is now a loop of archived footage, the blog remains available, and it might be just what you need to distract you from the big scary news that every one of us is dealing with.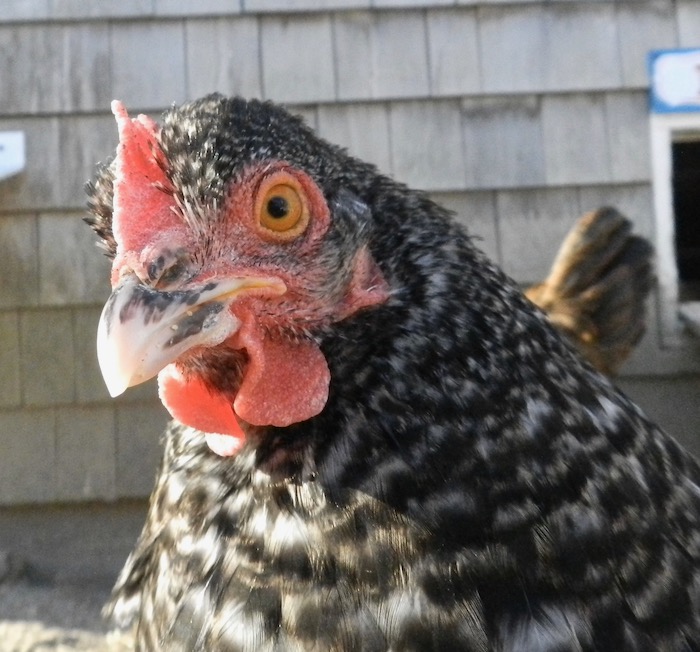 I've left the backyard that you see in HenCam, and now I'm incredibly fortunate to have my own window of sanity on 11 acres in southern Maine. Despite the snowstorm predicted for this evening, it's beginning to green up. It's getting busy and noisy here. Wildfowl are returning to the marsh. So far I've seen buffleheads, Canada geese, wood ducks and mallards. Hooded mergansers are paddling in the water. Ravens announce their presence with loud rasping calls. Beaver have resumed the cutting down of trees. I'm sure the porcupine is out there eating leafing buds. Somewhere the bobcat is hunting. I've smelled skunk.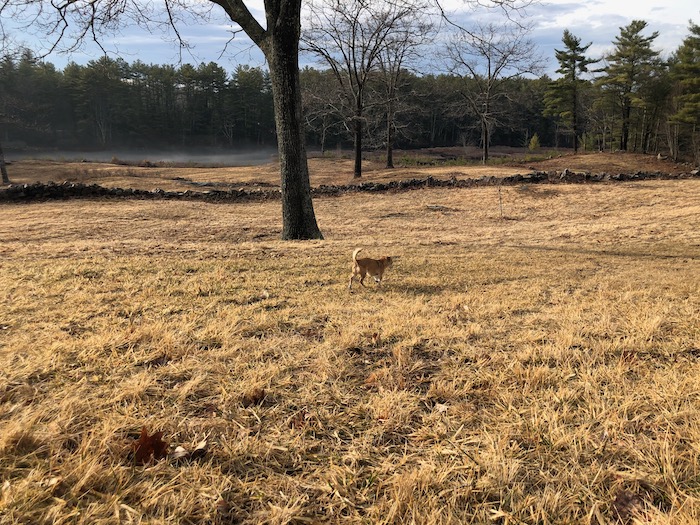 I can still get to the barn to take care of Tonka and take lessons. I am sorry to hear that many of you can't get to your horses (and am baffled by regulations that don't allow people to be outside, with plenty of social distance, at barns – but I won't get into that rant here.)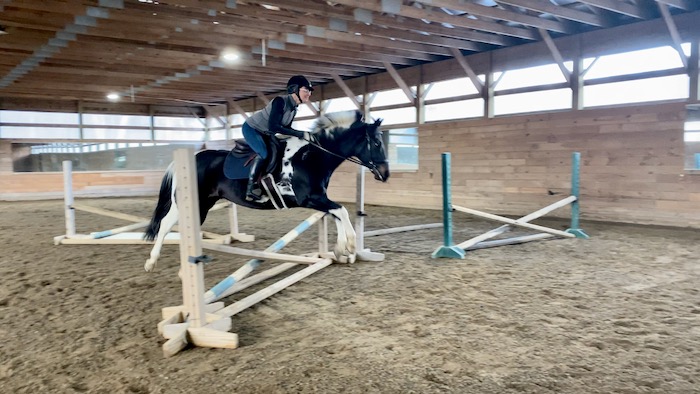 Like the HenBlog, I keep this one focused. In these trying times, I have been pondering what it is that I could do here that would make your days a tad better. I could continue to discuss training and horse behavior, but perhaps you'd like more of the sort of posts that bring a little joy? Like the last one about Scooter?
Does it help to have videos of Tonka grazing?
Are you apartment-bound and find comfort in a running brook?
Or do you want intellectual stimulation? Do you want to know about the research into whorls? Or more about displacement behavior? Or how to improve the balance of your horse's canter?
Or do you need more of this? Silly horse kisses?
Writing this blog helps with my sanity, too. Let me know what you want here, and how often and I'll oblige!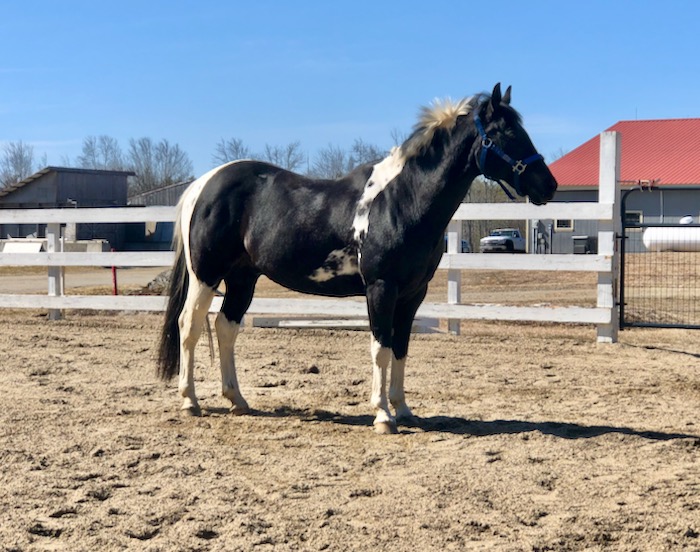 As always, I am available for Skype, or other type of distance consults. I am reducing my fee during this time of crisis. Email me if interested.