It's the end of January. Here in New England we have a couple of months of bitter cold weather yet to come, but the horses are shedding. That's because the trigger that tells their bodies to start to lose their worn-out old hair and grow new is not temperature. It's the amount of daylight. We've passed the solstice and days are getting longer. Sunshine hits the the light receptors in the eyes which conveys that information to the pineal gland which sends out chemical messages to the body. When there's 16 hours of sunlight you're full into shedding season. Electric lights can trigger this process, too, so if your barn, like mine, has a busy schedule late into the afternoon and into the evening, and if the aisle and arena lights are on, your horse is going to shed in the middle of winter.
Temperature does not usually determine the shedding schedule! However, body temperature does effect how long your horse's winter hairs grow. Coddle them with thick blankets early in the season and keep your barn warm, and they'll grow shorter coats. That said, there has been some research on Shetland ponies. When it's a particularly wet and cold winter, they shed later than the sunlight dictates.
Meanwhile, here in Maine, Tonka's been absorbing that sunshine and he's been under electric lights until about 8 pm. A minute with the curry yields this: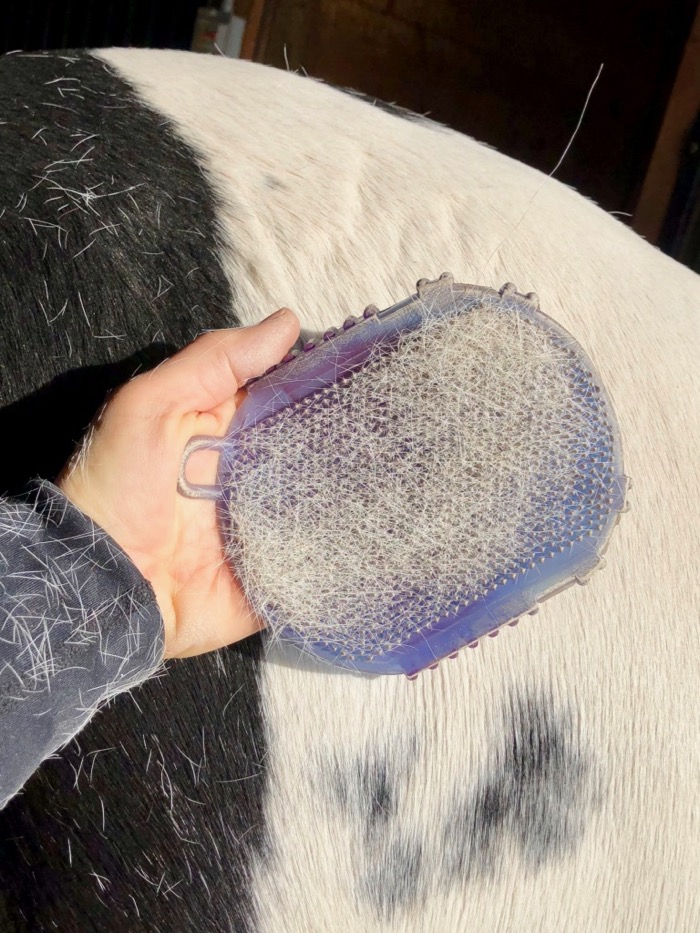 BUT… move the curry over to his black markings and this is what I get: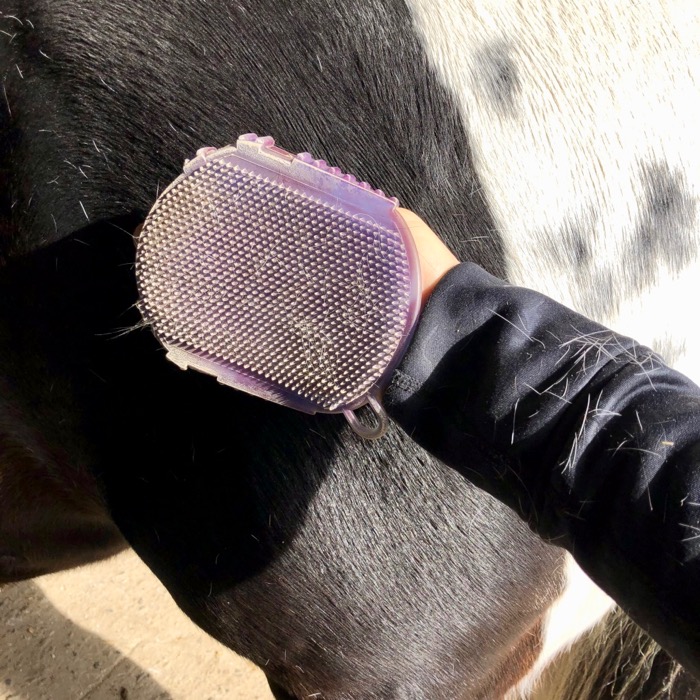 This made me ask: why the difference between white and dark hair? In a review of the scientific literature on horse coats, shedding and thermoregulation I learned a few things. It turns out that what we observe – that our horses don't shed evenly out – is true. They start the process at their hindquarters. Then the belly and chest join in. Then the shoulders and back. Finally the loin loses it's winter coat. This makes sense. The long hair persists where it's needed the most.
The butt, where a horse sheds first, is where Tonka is white, which explains why the curry was filled with white hairs but not black.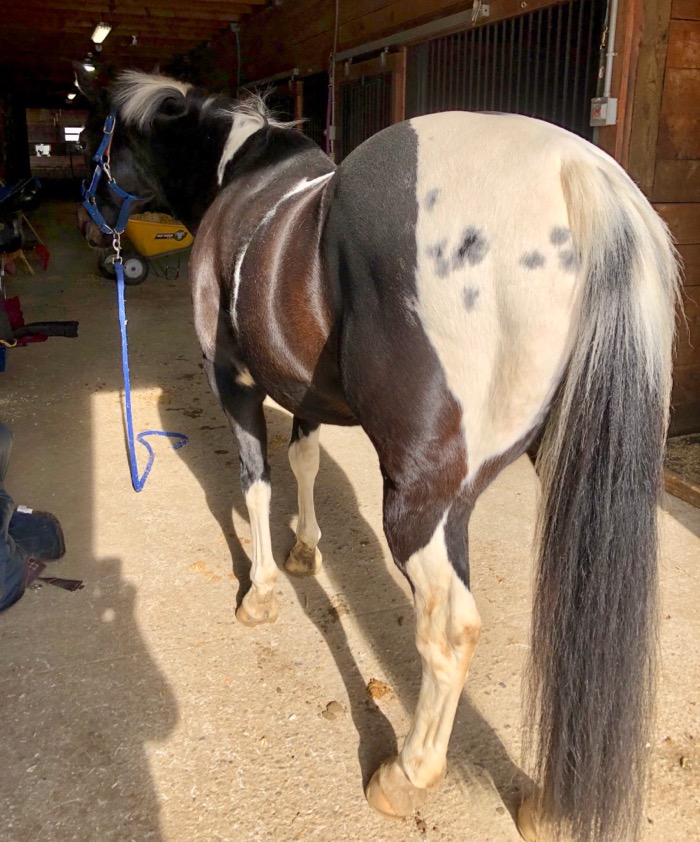 BUT… I'm not entirely satisfied with that answer. The line between where he's shedding and where he's not, follows his markings exactly. I wonder if coat color is also a factor in how horses lose and grow hair. That led me to research on how human hair color is linked to traits like thickness of each strand, but I couldn't find comparable studies on horse hair. I didn't come across anything on how coat color affects the equine's hair growth cycle. If you can shed some light on this (pun intended!) please direct me to the research. Anecdotal accounts are not a substitute for research, but they're interesting, and they are what inspire the questions that lead to the science. Is your horse's butt shedding? Do you have a multicolored horse? What have you observed?