2019 was quite a year of change for me. Steve and I moved from our wonderful home in Massachusetts to an equally wonderful, but quite different, home in Maine. Instead of chickens in the backyard, we now have bald eagles hunting in the wetlands in our front yard. Instead of a large kitchen garden providing for my table, I have a field of wild blueberries to harvest.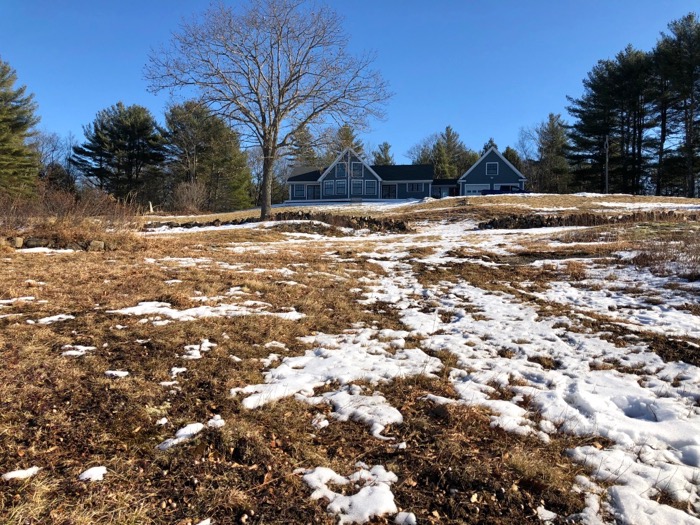 This change came at the right moment in my life. I could no longer properly care for the property that we had, especially the gardens. I'll leave it to the beavers, here, to do the major landscaping.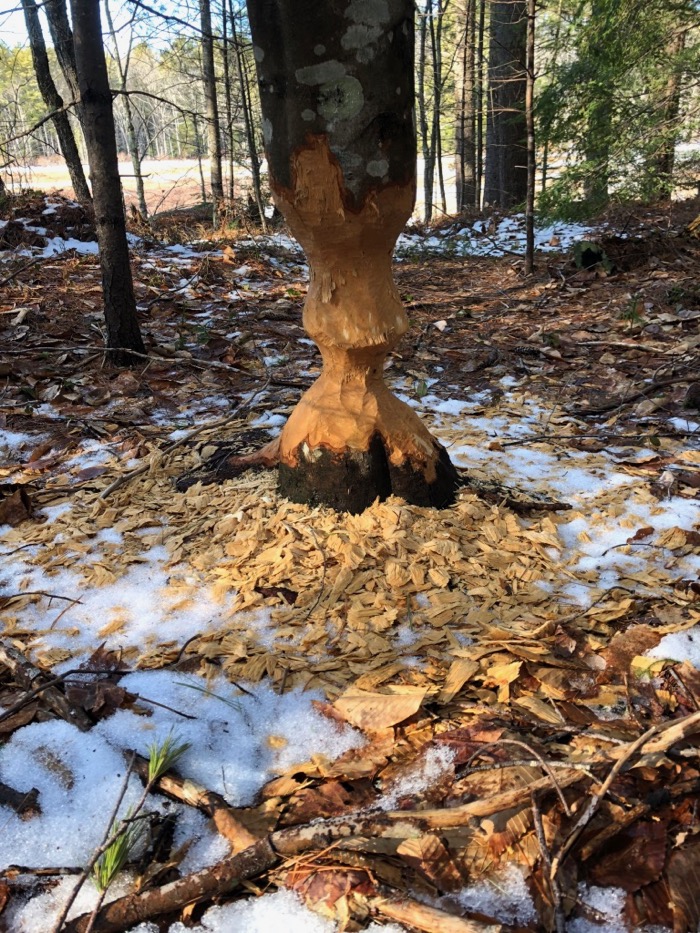 The Goat Boys, by the way, live only ten minutes up the road at a friend's farm. We visit. They tell us that they are very happy with their new goat family and caretakers. (This is Pip, having a chat with Steve.)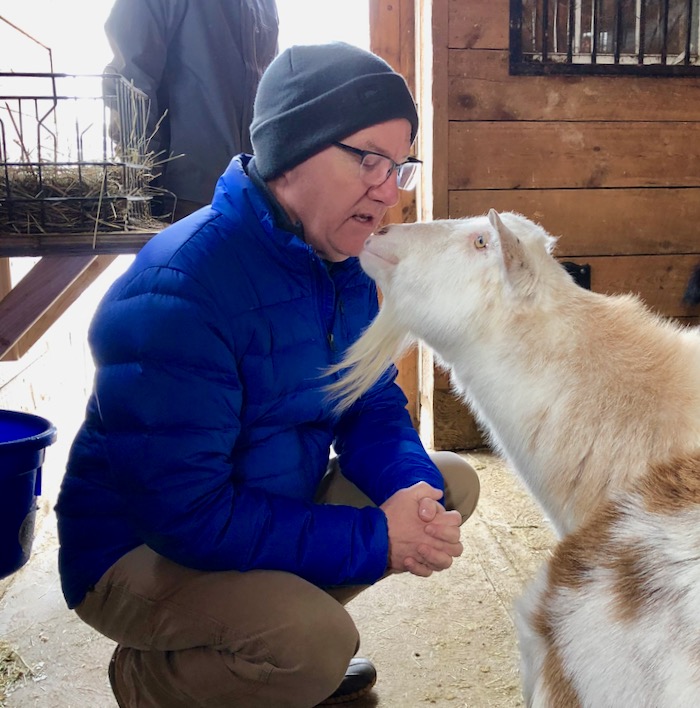 Scooter, of course, did move to Maine with us. His favorite bed came too. He gets much use of it in the winter. He would hibernate if he could.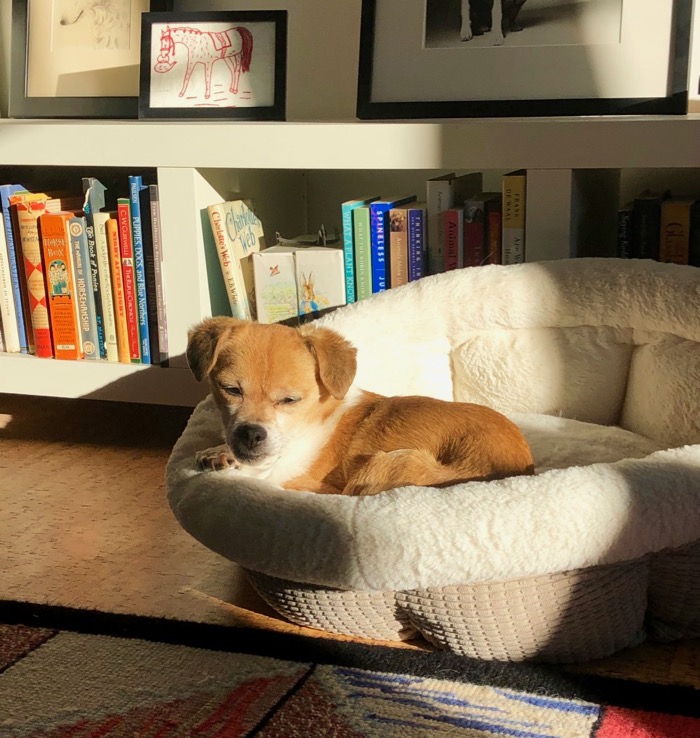 Tonka made the adjustment to a new barn surprisingly easily. Here in Maine there are kind people, lots of hay, and a big paddock. Sometimes it's sunny. I'm there daily to ride and dote on him.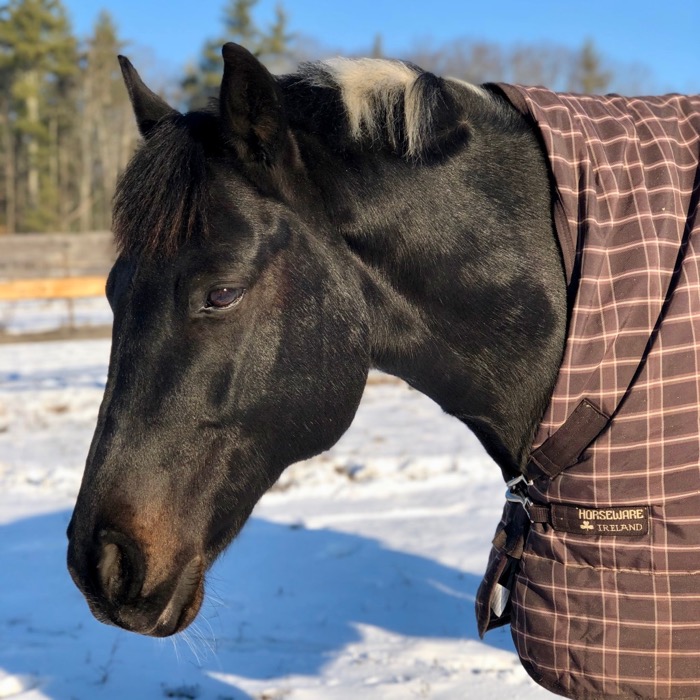 Major life changes, like this move, even when planned and desired, can be stressful. Fortunately, this big change was exactly what we'd hoped for!
I'll leave you with this short video. All I have to do is walk five minutes down the trail on my property to see this. It's a cliche to say stop and smell the roses. But there's a reason there are cliches. There's truth at their core. Here, perhaps, I should say stop and peer into the woods. Although the horse is the focus of this blog, I look forward to sharing such moments with you in 2020. After all, staying centered helps us to better relate to everyone around us, doesn't it?
Wishing you all a wonderful 2020, with much stopping to appreciate the world around us.