Yesterday started out sunny and the two-acre field in front of our house was literally abuzz with bees. This landscape is a combination of blueberry barrens and overgrown lawn. It's a bee, butterfly and firefly haven, and as scruffy as it looks from a distance, we'll keep it that way. It's mowed only once a year, after a few hard frosts. Until then, wildflowers, and everyone who needs them for survival, abound.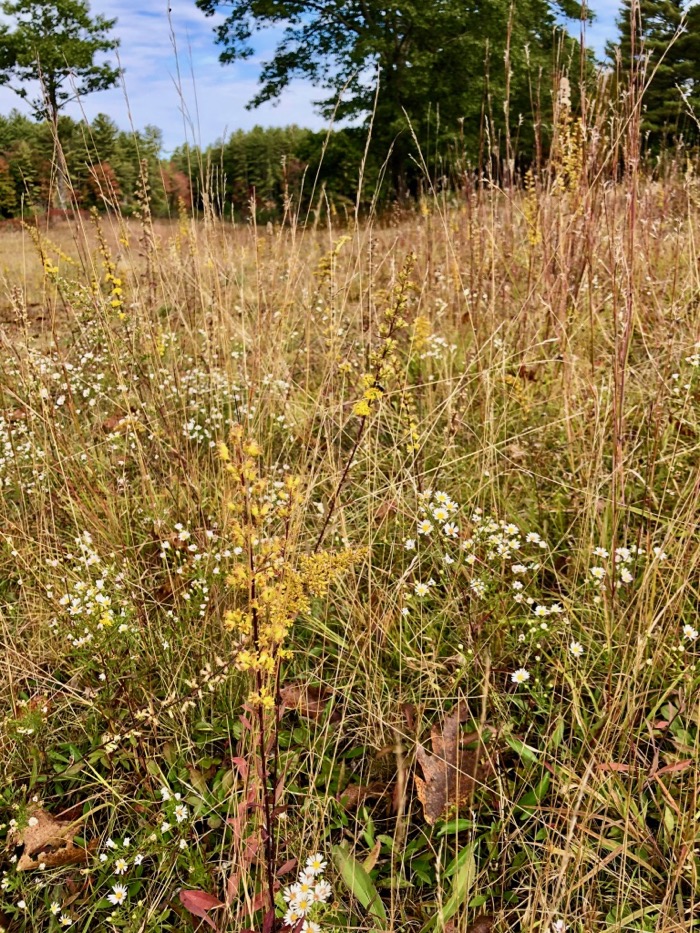 But this time of year, life is precarious. Yesterday the weather suddenly took a turn to cold rain. Bees were caught out in the chill. They couldn't fly home. All they could do was to hang onto the undersides of the flowers, where the temperature was a few degrees warmer.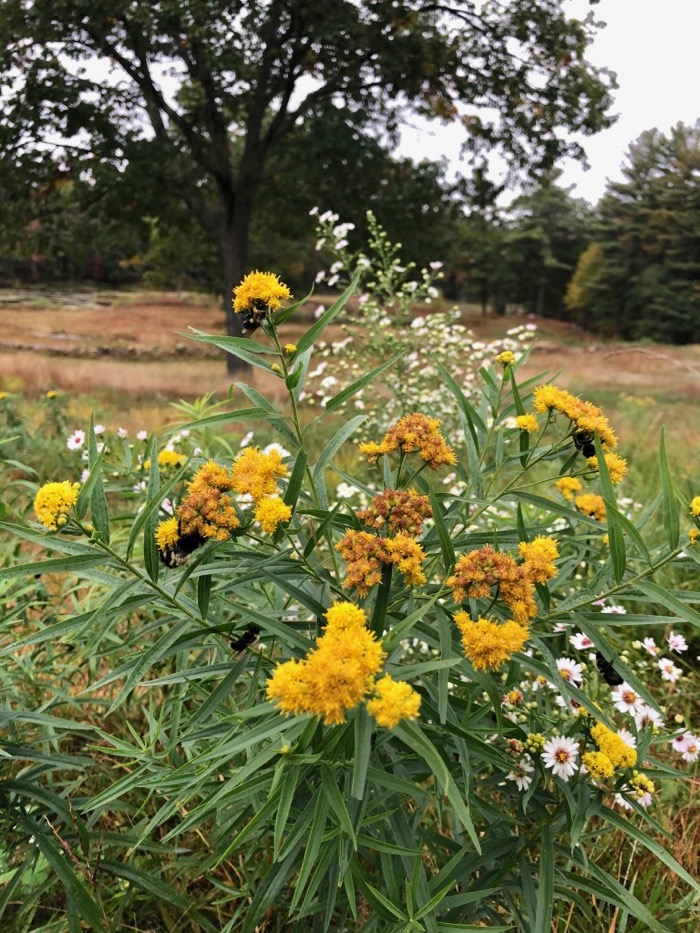 There was no improvement in the weather today. The bees clung on.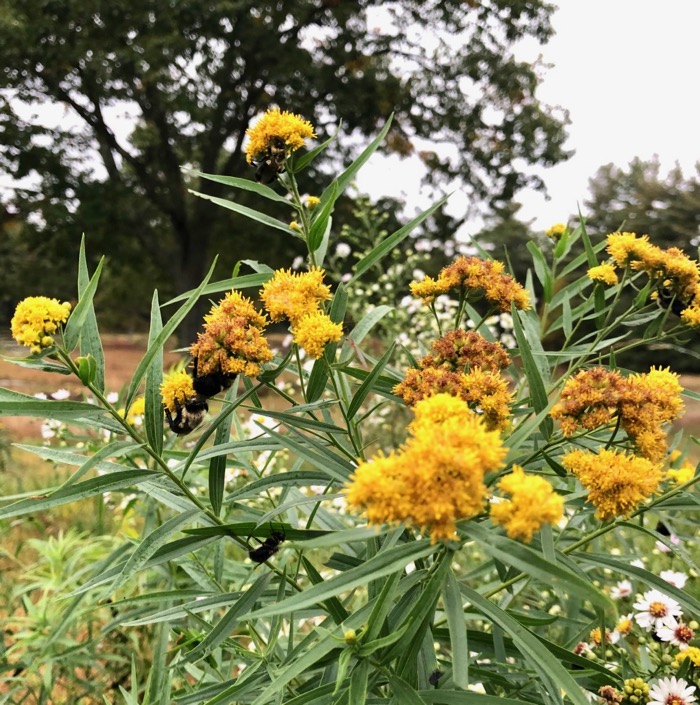 A closer look revealed cold bees everywhere.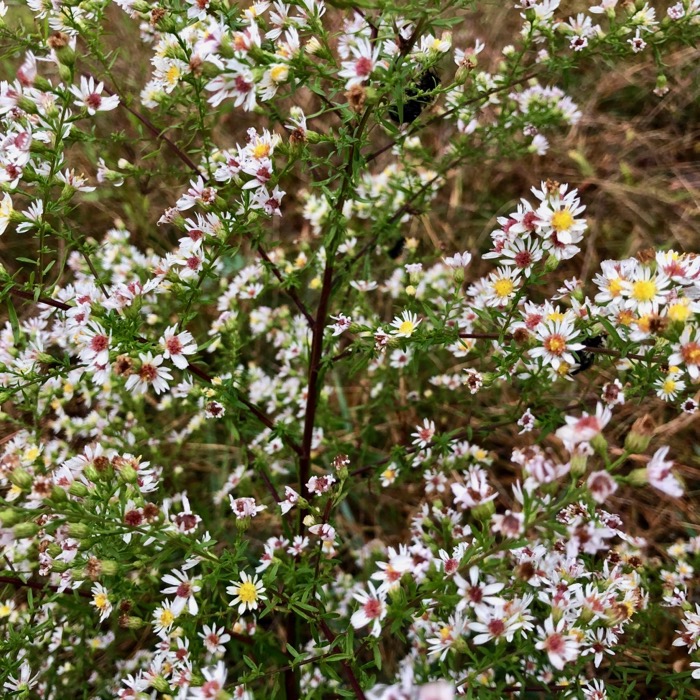 When there was a glimpse of sun, they started to move. When the clouds swept in, the bees hunkered down again.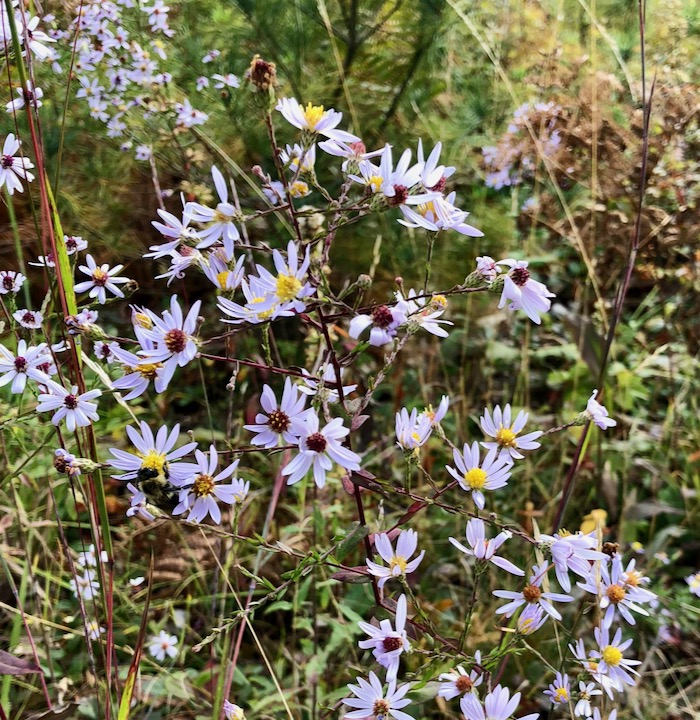 It's going to be too cold for bees tonight – below 40° F. Right now, though, the temperature has risen by a few degrees. Enough that I see them stirring and moving to the tops of the flowers.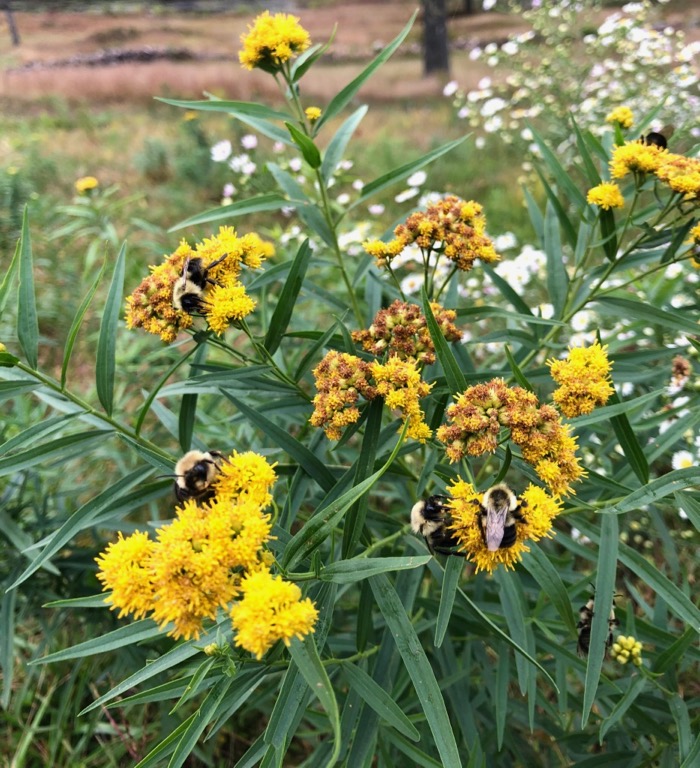 I think some will survive. For a little while longer. However, most of these cold bees are bumblebees, and it's only the queens and a few of her consorts who hibernate to get through the winter. It's in the natural way of things that the others won't last through the end of this month.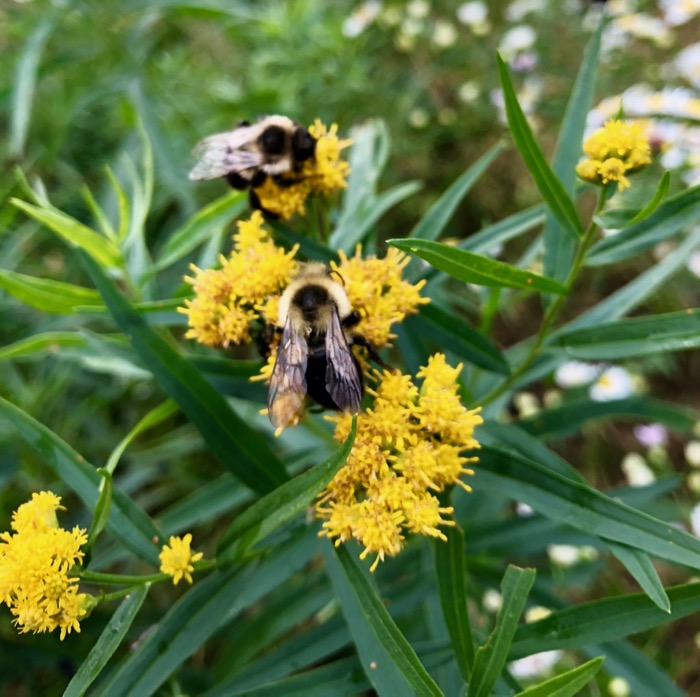 For the ones that do hibernate over the winter, the wildflower field will be ready for them next year when they wake up.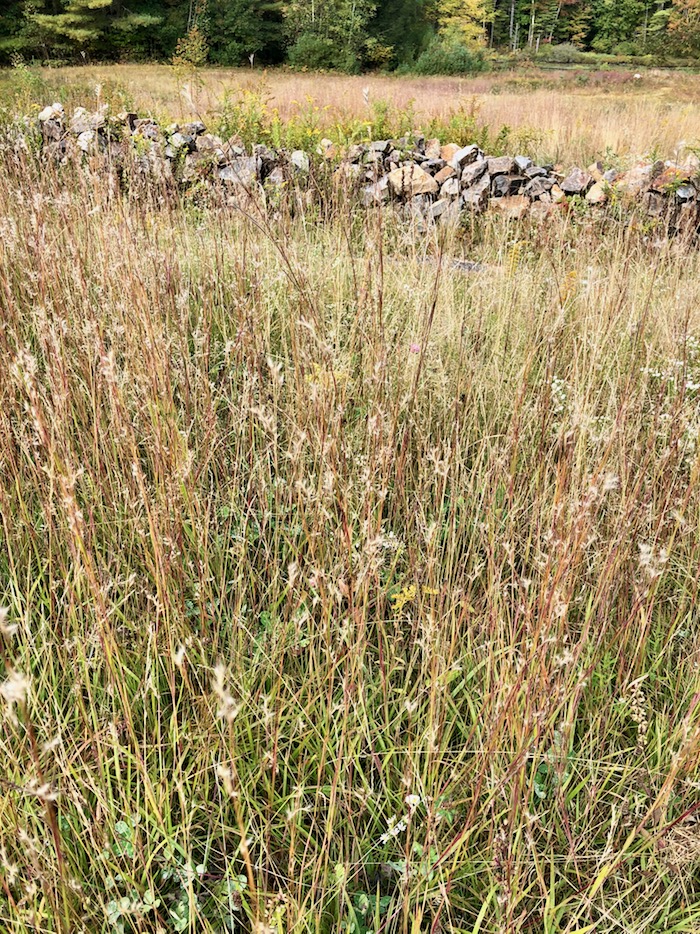 I'm by no means a bee expert. Do you have a favorite source for wild bee information? Tell me in the comments!