Today's blogpost is a public service announcement 🙂

It's the time of year to wear high visibility gear.

If you're on a road, even a dirt one, it's best to have a

Auto Amazon Links: No products found.

on. Mine has a message. Once in awhile I know that someone has read it because they actually slow down and pass wide. It's also reflective, a good idea when daylight hours surprise you by how short they're getting.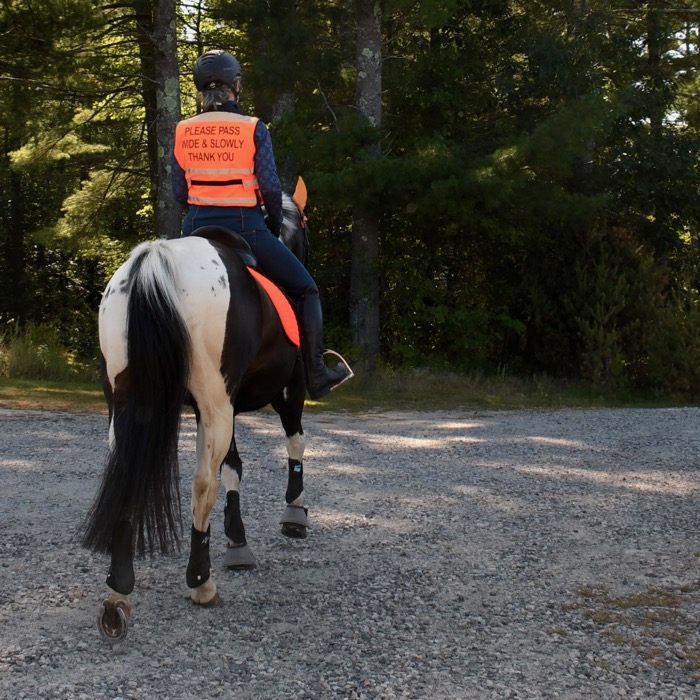 We're getting into hunting season. Neon orange is the universally understood color that says I'm not a deer, bear or turkey. It's highly visible.
In tall grass.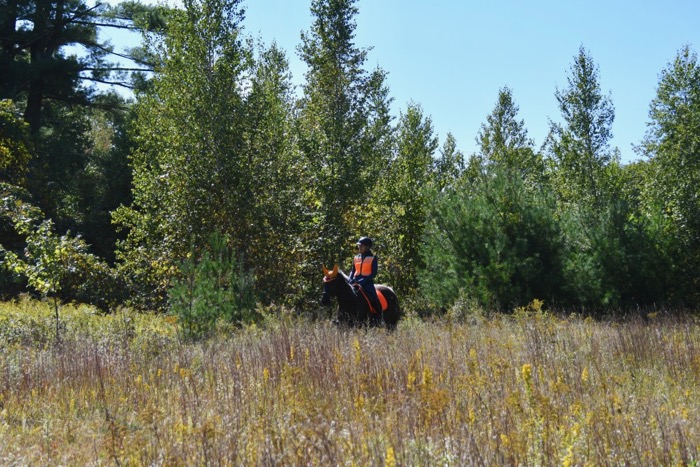 In the woods.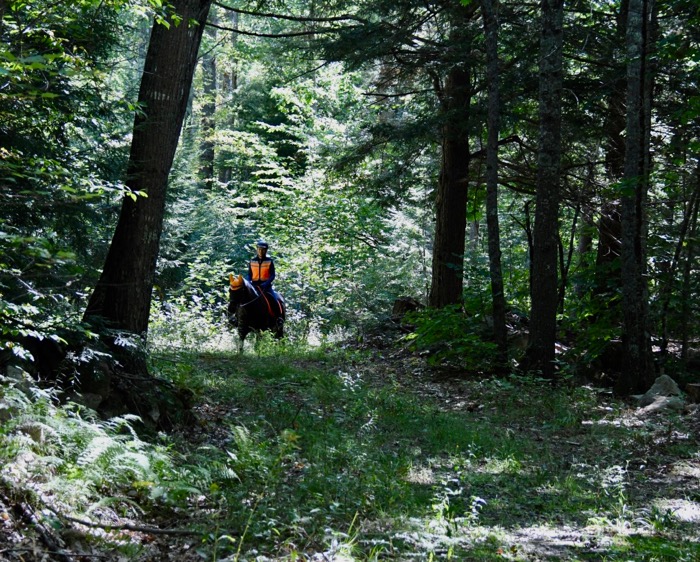 But that vest isn't enough. I want Tonka to be highly visible, too. He has an

Auto Amazon Links: No products found.

(I couldn't find neon orange available in the USA. Anyone have a source?)

As of today, he also has a high visibility saddle pad. I was thrilled when I found this company that sells them in a dressage version for a reasonable price!

Even at a distance, we're visible in our high-vis gear. You can see how that saddle pad makes us stand out.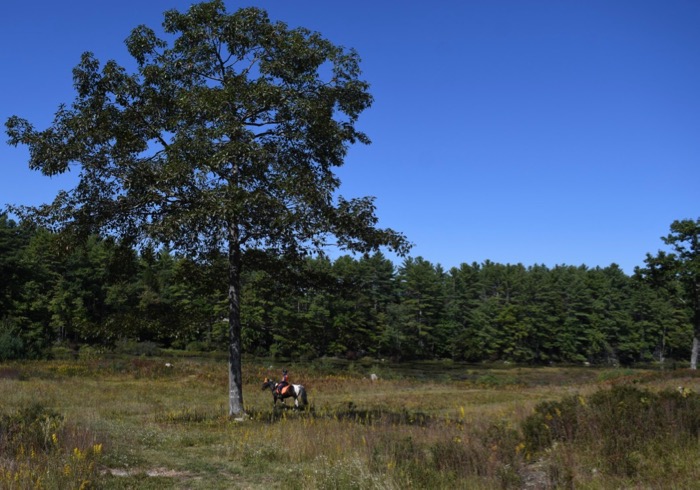 We also audibly announce our presence. Today I wore a Coghlan's Bear Bell with Magnetic Silencer, Blue. Yesterday Steve hiked the same trails that I rode today. There was bear scat. I don't want to surprise anyone. Not the bear hunters. Not the bears.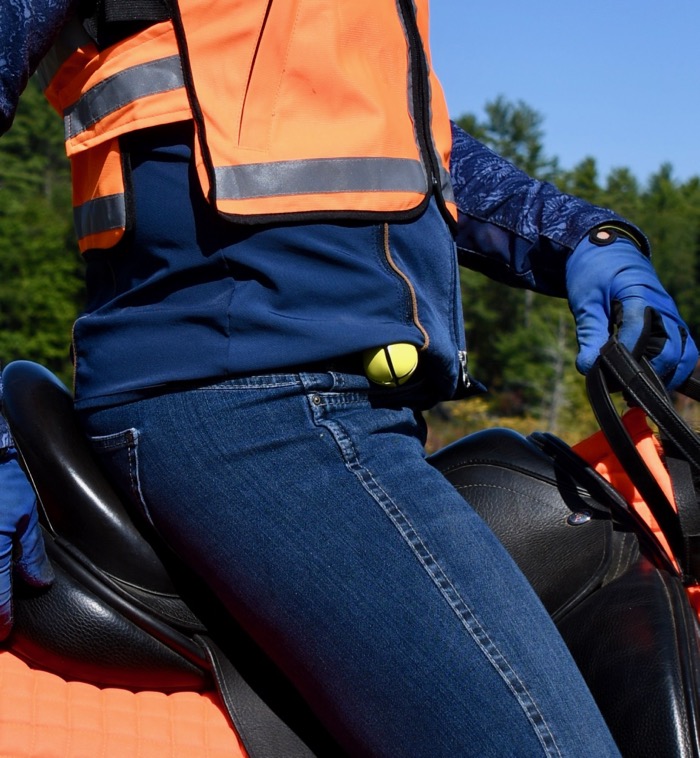 With our safety precautions taken care of, Tonka and I explored Turtle Hill. We didn't come across anyone in the woods. Which is exactly how we like it.
Do you take similar precautions? Do you have other suggestions? Share them in the comments!
Please share this message on social media. It's easy to do with the icons below. Thanks!