Where Tonka lives, there are six paddocks, and each has a sparkling clean tub of water.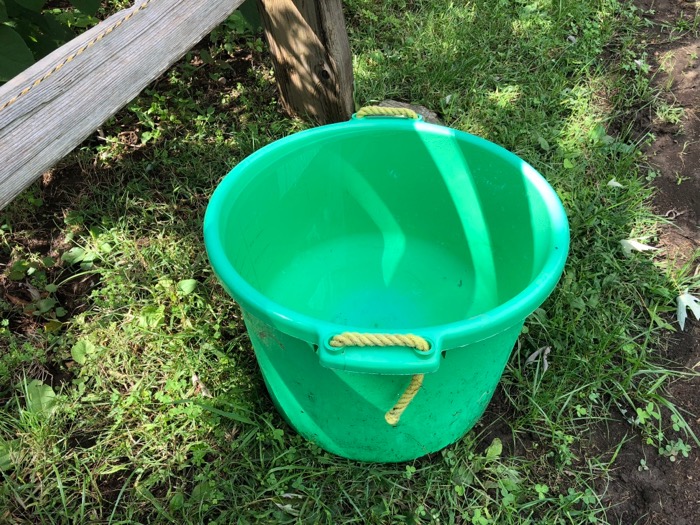 The other day, after I rode Tonka, I cooled him off (as best I could in hot, humid weather), put on his fly mask, sprayed on bug repellent, and put him out in his paddock.
I like to stand at the gate and watch him. It's a gift to myself of 30 seconds of calm before I hurry off to the rest of my day. Sometimes Tonka cuts a rodeo bucking move, which is fun to see. Sometimes he ambles off, which gives me a peaceful, content moment.
On this day, Tonka walked over to his water tub. He put his nose down, but didn't drink. Then he lifted his head and looked at me. I looked back. He gave the bucket a sideways glance, and then he stared at me. I could see the expression even with the mask on. This photo wasn't caught at the exact moment, so doesn't do the look justice.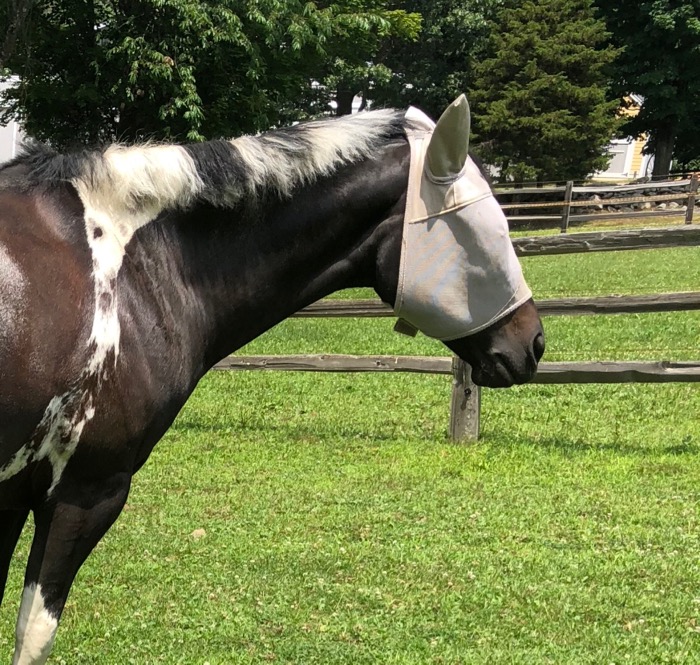 If he had fingers, he would have been pointing at the tub saying Fix that. Tonka gave me one more look, then turned tail and walked purposely away.
But what was there to fix? The water is always pristine. I knew the barn staff had filled it just hours before.
I walked over to see. There was a drowned chipmunk floating in it.
Tonka got a cleaned out bucket and fresh water.
Which just goes to show that even when they're fifty feet away in their paddock, your horse is still talking to you. It's best to pay attention.