It's been a tough week.
On Monday I had a 3.5 hour dentist appointment. I'm still achy. Don't ask.
Then I got a sore throat and sniffles.
And had more snow to shovel.
Today my landscape crew is here to remove the trees that came down this winter. I don't mind seeing the big branches chopped up, but they're chipping up this tree. It is (or was) a gorgeous bronze-barked cherry tree which I planted when we built the house. The bark curled like a paper birch, but shone metallic. It became more beautiful each year. It's hard to see it go.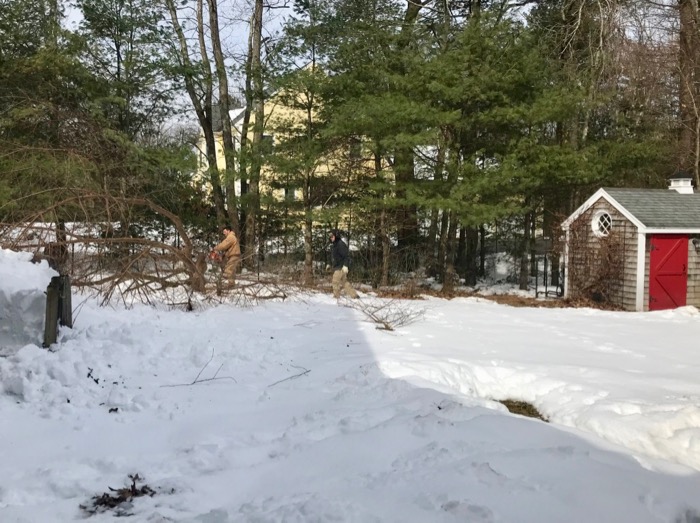 Despite the snow and the dentist, I did manage to drive out to ride Tonka. One day all we did was walk. First long and loose, then on contact, then slow, then with more energy. It was enough to keep him thinking and moving, and it gave me much-needed horse time. We're currently constrained to riding indoors, and having an all walk day mixes up the routine while still giving us both exercise.
Yesterday I felt up to a schooling session. Tonka was mentally and physically up to it, too. The barns's resident instructor (and UDSF dressage judge) happened to be lunging a horse at the same time. She knows how tough this year has been for Tonka. She said, It's good to see him going so well, sound, forward and happy.
Having an outside opinion was great. That she chose the word happy made me happy. Happy is not necessarily a word that dressage instructors focus on. That she noticed that my horse is happy in his work means everything to me.
This is what Tonka looked like after the ride. Slow blinks of contentment.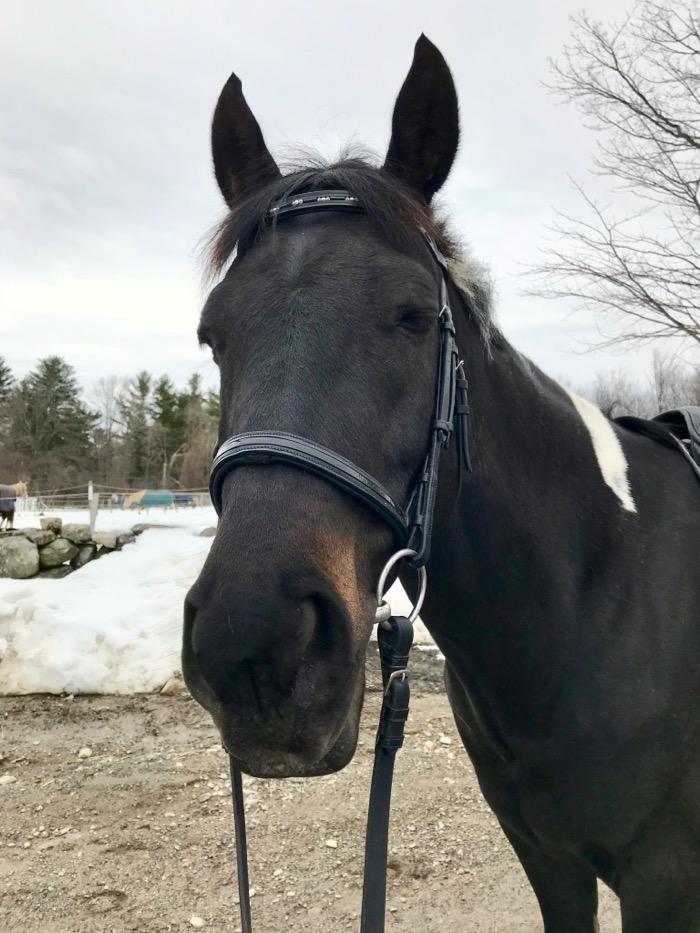 It was dinner time at his barn, but he was fine just standing outside with me, companionably.
Happy.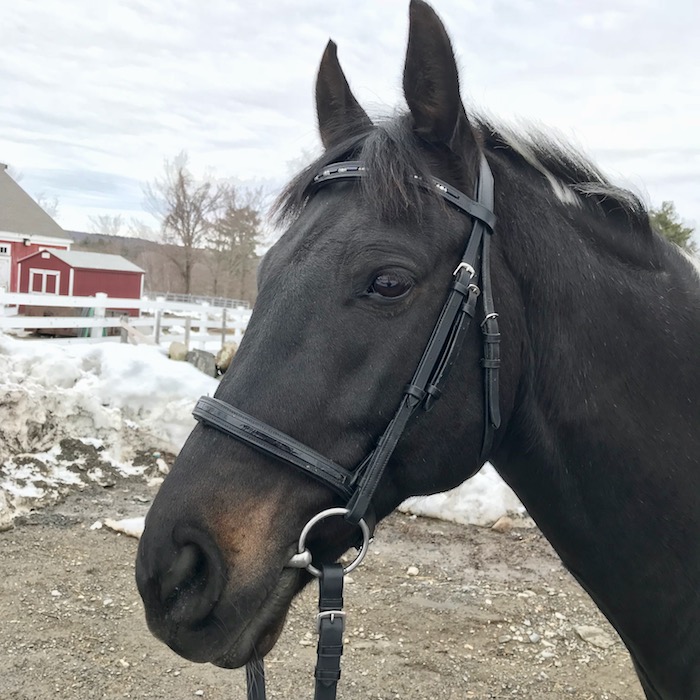 Last night I looked at this season's show schedule. As long as this is Tonka's attitude there just might be some braiding happening this summer.