Yesterday, when I arrived at the barn, the temperature was above 20° F! The sky was clear. A red tailed hawk was screaming above the hay field.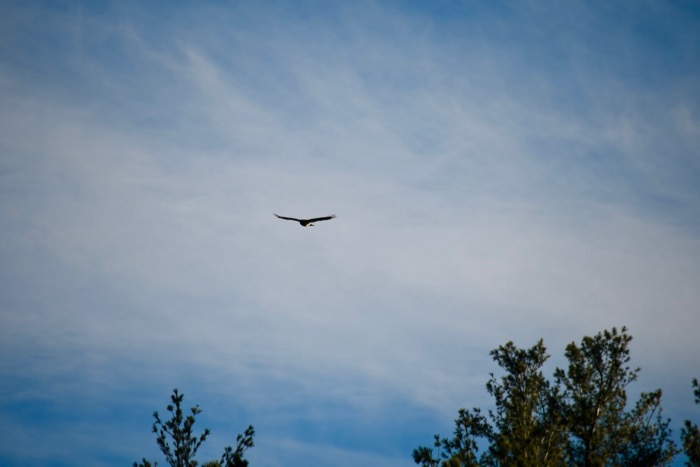 She could hunt – the rain last week washed away the snow. But, soon there was a bigger animal than a mouse in the field. Do you see him?
Now? Tonka's crazy mane gives him away.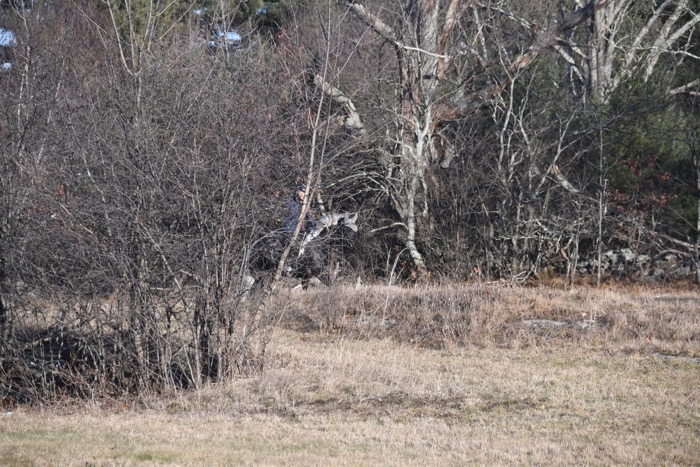 Walking around the field was such a nice break from the ring work.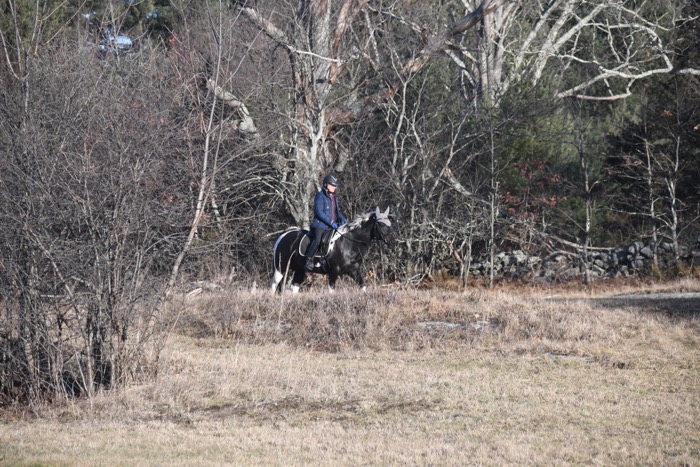 The footing was lumpy and frozen. We walked. Despite the sunshine, it wasn't warm. I was wearing an insulated shirt and two jackets. Still, we were walking in the sun and it felt great!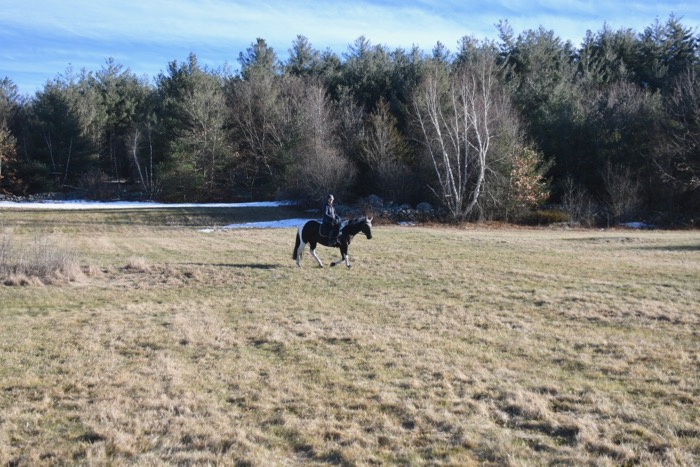 In the arena, Tonka had dragon breath. You can see in this photo that we were not yet warmed up. I'm hunched and tipped forward, and he's tight in the shoulder.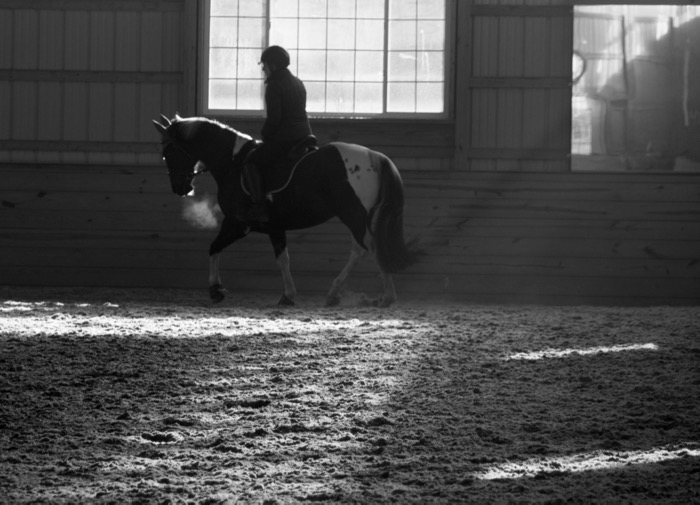 It took about fifteen minutes, but gradually Tonka and I loosened up. Tonka's body is healing.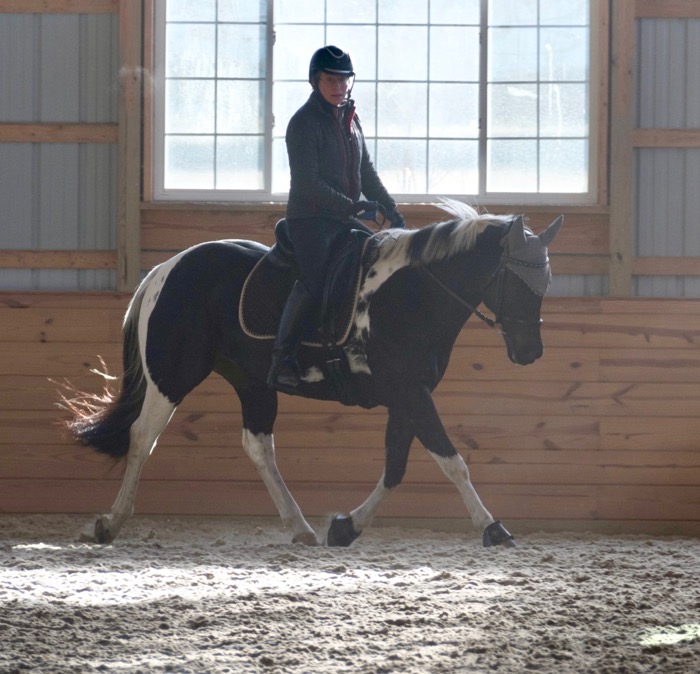 Getting outside will keep our minds happy while we get back into physical shape. Hopefully, we'll have a few more walks in the field this week. Snow is predicted for Wednesday.
(Many thanks to Steve, who bundled up to and stood in the cold to take these photos. If you like birds, he has an Instagram page where he posts nature photos.)