I've had requests for an update on the animals that live with me. For ten years I wrote about the goings-on with my hens and other creatures that I've shared my home with. (You can find that blog here and the bios of critters here.) Everyone is showing signs of aging, but are well!
There are ten hens in my flock. They're all taking a winter break from laying. They're old, so I don't know how many will resume egg production in February.
Veronica, as always, is the most chatty.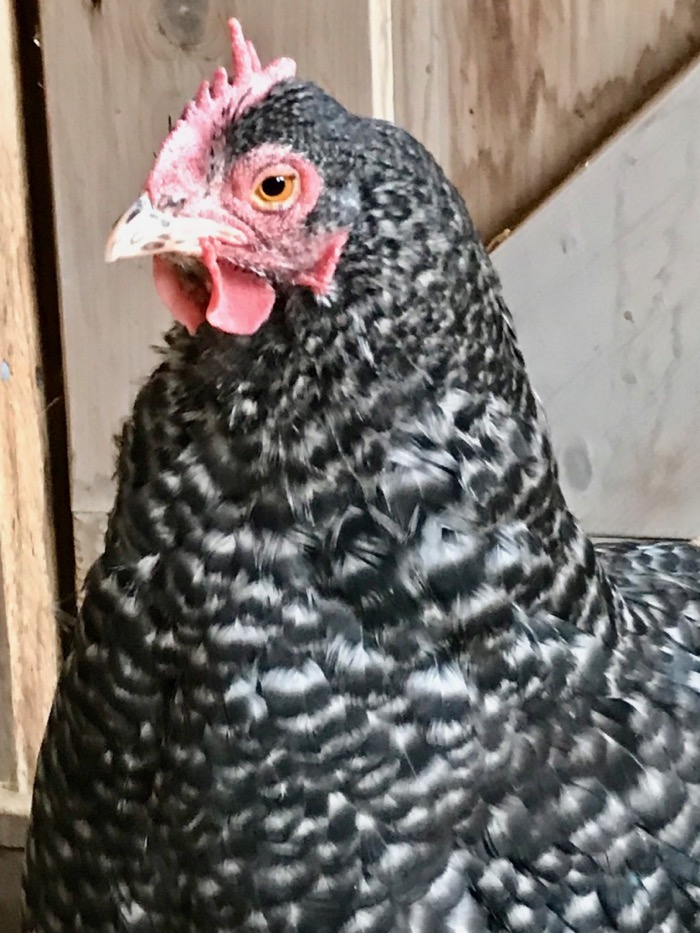 They all do their best to remind me that they're direct descendants of dinosaurs.
Phoebe was never fond of the hens. She is delighted that they all live in the Big Barn, and she gets the Little Barn to herself. She doesn't like to share her pumpkin.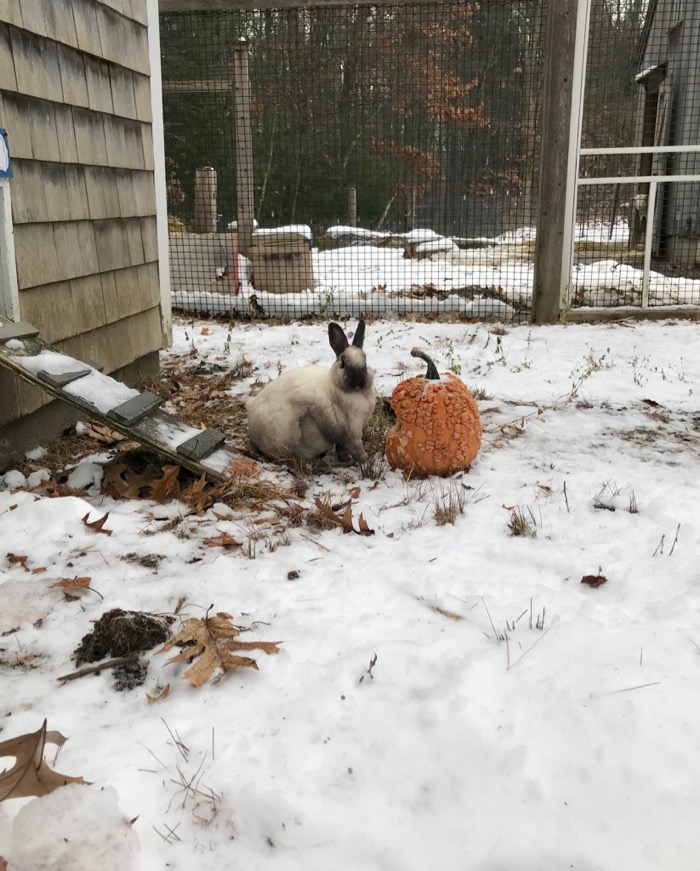 The Beast and her minions are safe in the pond.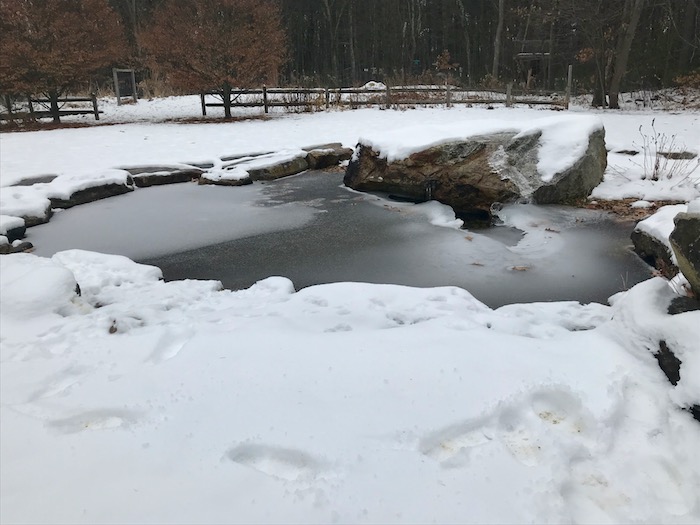 The pump keeps going year round, providing oxygen and keeping the cave free from ice. Look from a certain angle and you can see the Beast waiting out the winter.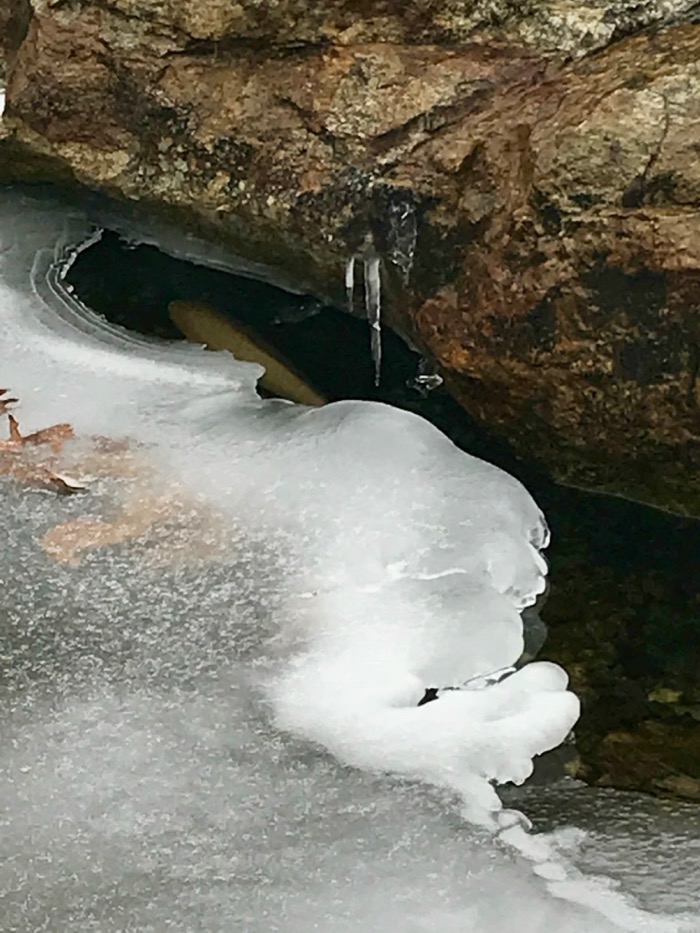 The Goat Boys are not fond of snow. They do not like stepping in it. We keep the area by their barn shoveled.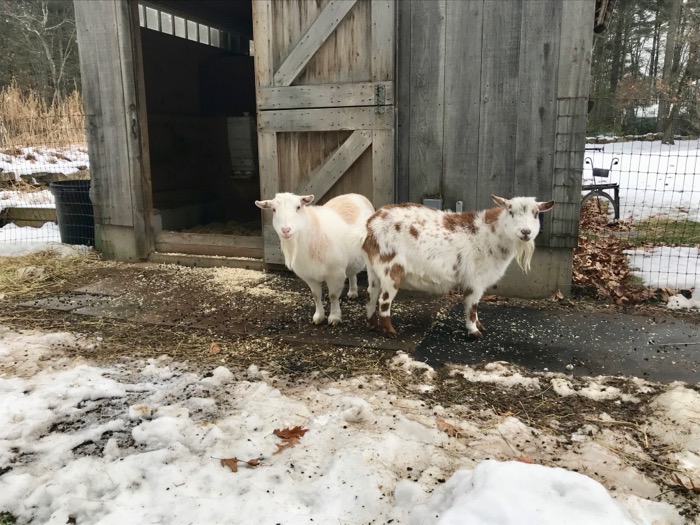 Pip and Caper are as sweet and fun to be around as always.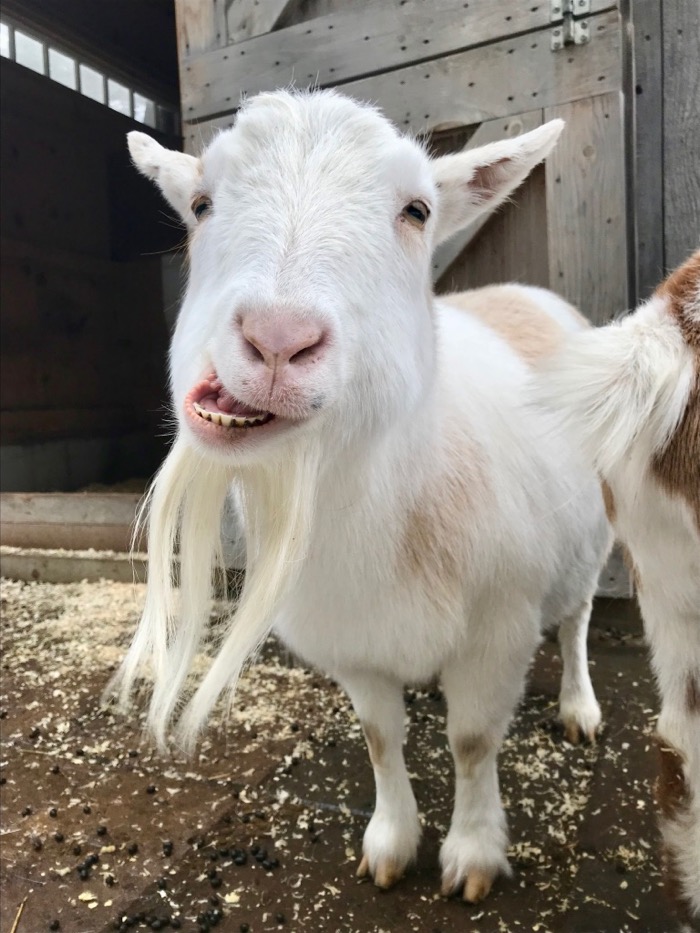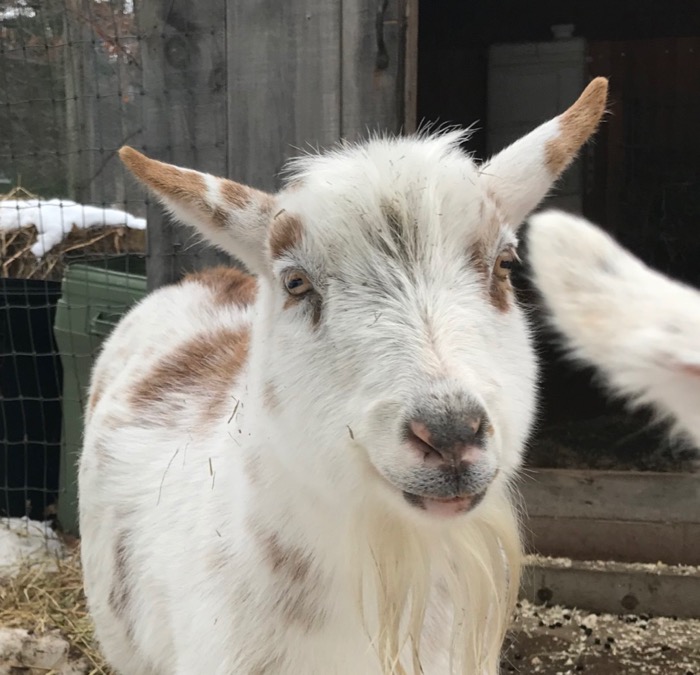 The dogs spend most of their time indoors. This is Scooter's winter face: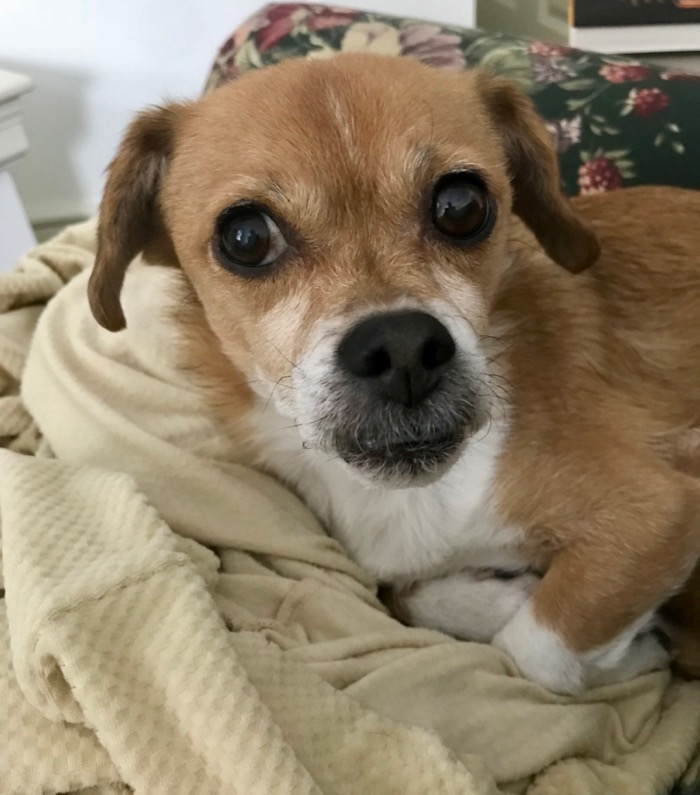 He looks absolutely pitiful unless there is a fire.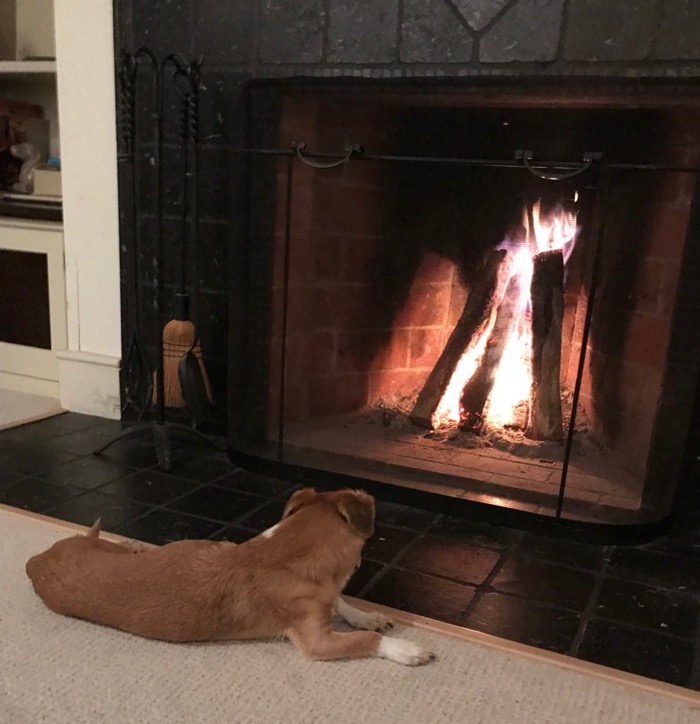 Lily is fourteen and showing her age. Her eyes are cloudy, her rear end is weak and she can't hear the doorbell. She does, however, let me know when there are deer across the street. I don't know how she does it.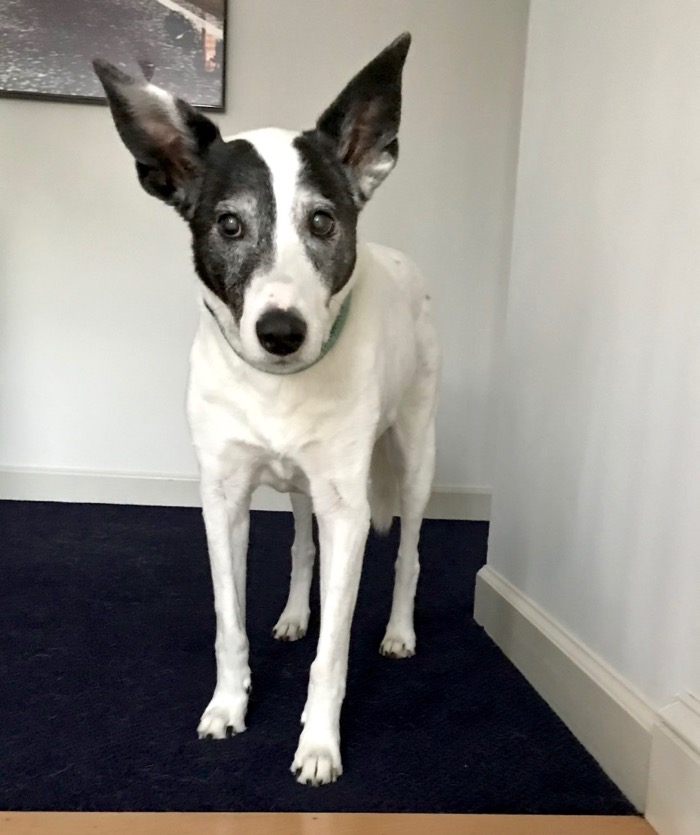 From my home to yours, we wish you a New Year filled with peace, joy and gratitude.