Years ago, when one of my books came out, my editor told me that I should be on Twitter to promote sales. I tried, but it just wasn't my thing. Since then, social media has exploded. There are now ways to be public that I haven't even tried. Snapchat! Flickr! (Thank goodness I've been happily married for twenty-five years so that I don't have to try the myriad of dating sites.)
I did create a public persona page on FaceBook, and I have to say that I spend way too much time FaceBook looking at sale horse videos (I'm not in the market, it's pure voyeurism!) and seeing what other horse trainers are up to. I also watch every octopus and cuttlefish video that finds its way into my feed, but that's another story.
I now have over 2,000 follows. Most of those folks found me via HenCam and are still with me. But since many of the people who read this blog don't see what I put on FaceBook, I thought I'd mention it here. FaceBook, and Instagram (where I also post) are places for me to put up photos that are fun, but not necessarily blog material. Like this one: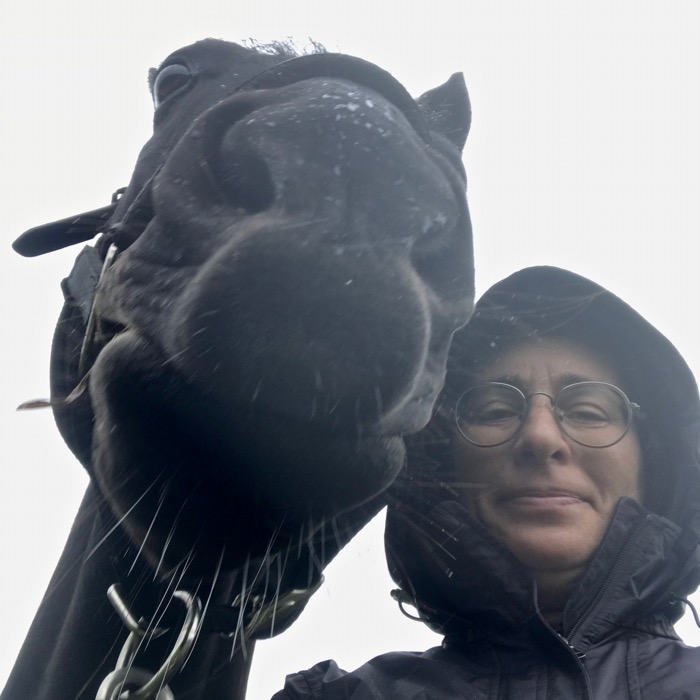 Wherever you found me, I'm glad that you have.