I didn't get Lily to be a farm dog, but that's what she told me that she is. I thought that I'd do agility with her, but she let me know that her job was to stay home and be aware. Predators were kept off of the property, the Portuguese Water Dog that lives up the street was told, in no uncertain terms, not to swim in the koi pond, and hawks were chased out of the sky. Mice and snakes were hunted down. She let me know if anyone, from FedEx driver to the neighbor's cat, was nearing the property. But in the last year, Lily's thirteenth, she has gone partially deaf. The FedEx man comes and goes without her knowing it. When I arrive home she doesn't hear the garage door open. Lily doesn't like for me to appear out of nowhere, and so I make a point of very loudly announcing my presence so that she can come and greet me.
Her other self-designated job is to watch my every move. Lily has never been a cuddler, she wants to be at a distance so that she can observe me and my environment. I've provided her with homemade beds set in appropriate vantage points to make this more comfortable for her. I haven't always been successful.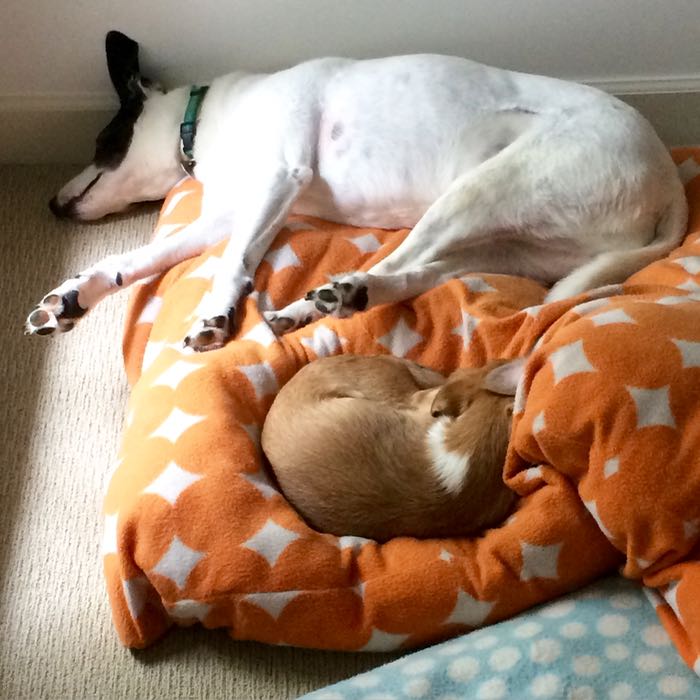 Lily shows signs of arthritis, and she also has a damaged cruciate ligament, so I thought that store-bought beds with orthopedic foam and bolsters to lean against would be appreciated by her.
As they say, the best laid plans….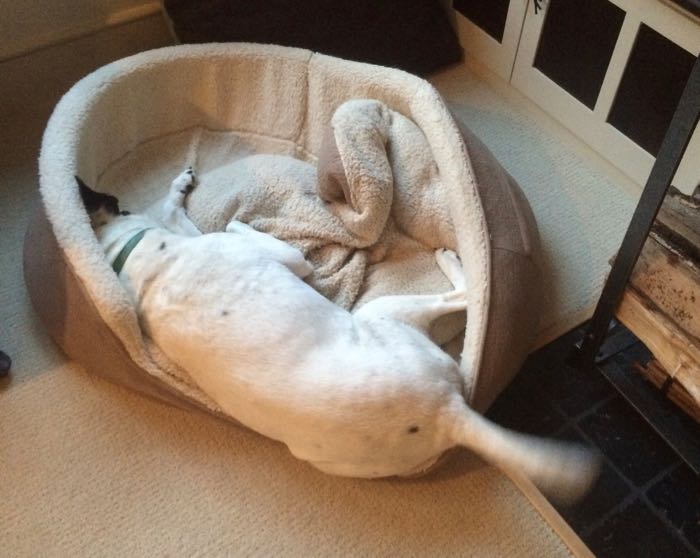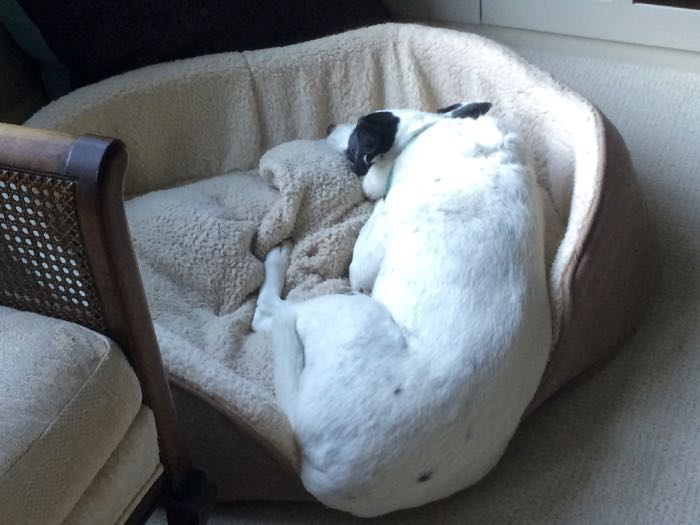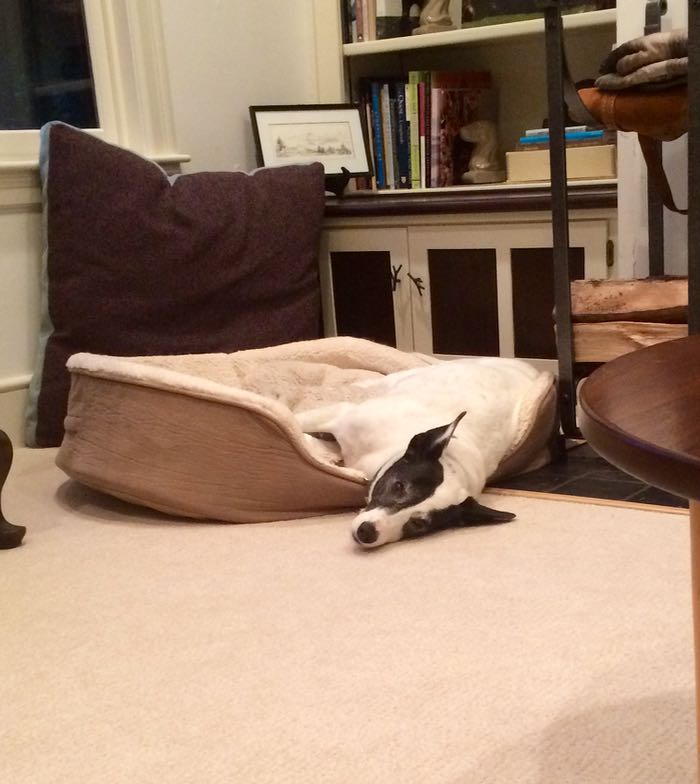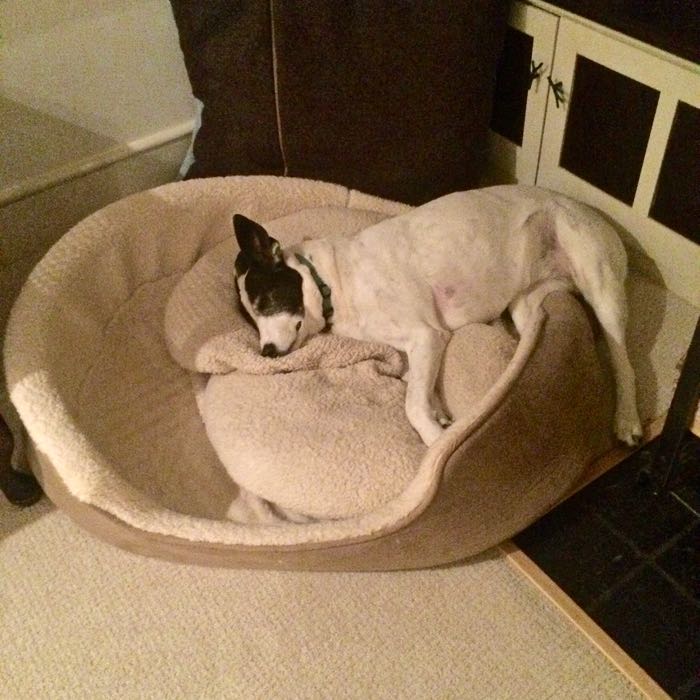 But who's to say what's comfortable? Lily can use the bed as it's designed if she wants to. She even knows how to fluff the pillow.
It's hard to watch an animal that you love age. But there's also something very sweet that happens in a relationship with an old dog that you know so well.
It's not just dogs.
I have a friend who's old horse is no longer rideable. He has joint issues. Unlike an aging dog that one can coddle at home, horses are kept at stables. Few of us have the space or appropriate facilities to care for our own equines, not even when they are retired from riding. Although her horse is at a barn with good care, it's very expensive, and it's no longer appropriate for her old boy who needs 24/7 turnout, preferably on pasture.  She has been searching for a year for the right retirement home, and she thinks she's finally found the place.
Horses can live into their thirties. Her horse is only 20 years old. She could have a decade of paying for board, vet, farrier, etc. for a horse that she can only visit a few times monthly (retirement farms are usually far out into the country.) There are plenty of terrible stories about old horses sent to auction or left to wither in a field. Let's not tell them right now. Right now it would be good to hear about well-loved horses peacefully living out their retirement years in comfort. Share your stories here and I'll share them with my friend.